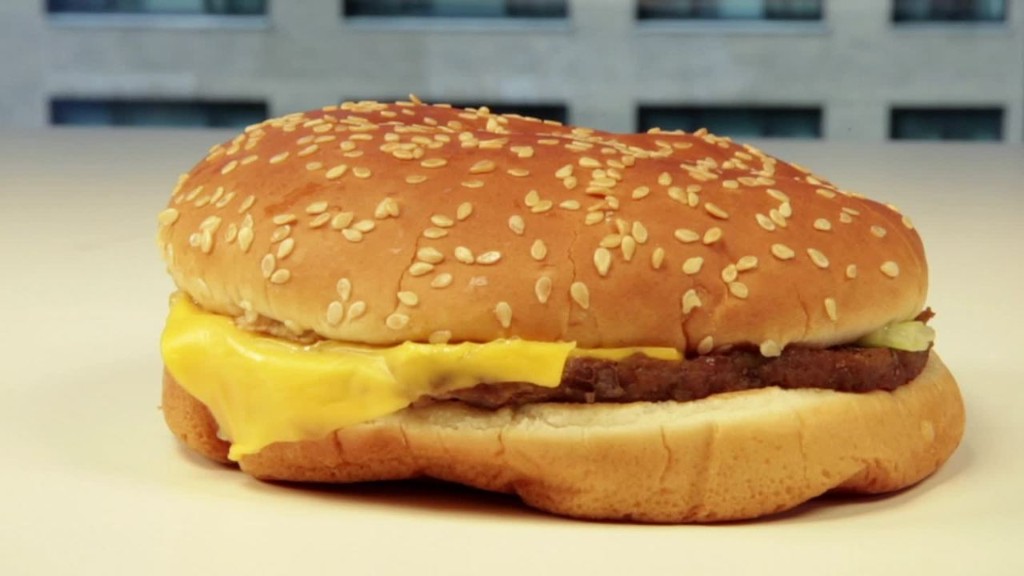 Burger King's newest creation is all about spice.
The fast food giant's latest burger, dubbed "The Angriest Whopper," has hot sauce baked into its buns, which are even colored red to match the extra heat.
Beyond the bun, the burger includes beef, bacon, American cheese, lettuce, tomatoes, onion petals, mayonnaise, and -- for extra heat -- jalapenos and a spicy sauce.
The burger, which is the sequel to the chain's "Angry Whopper," is not the friendliest option for calorie counters. The new offering boasts 830 calories, which is more than a regular Whopper (630 calories) or a Bacon and Cheese Whopper (770 calories).
"The Angriest Whopper" will make its debut on March 31, the company said on its Facebook page.
Related: Burger King unveils hot dogs
Burger King is known for its colored buns. The company offered a whopper with a black bun during the Halloween season in 2015.
It's even offered a red-bunned burger in the past, but that sandwich was available only in Japan.