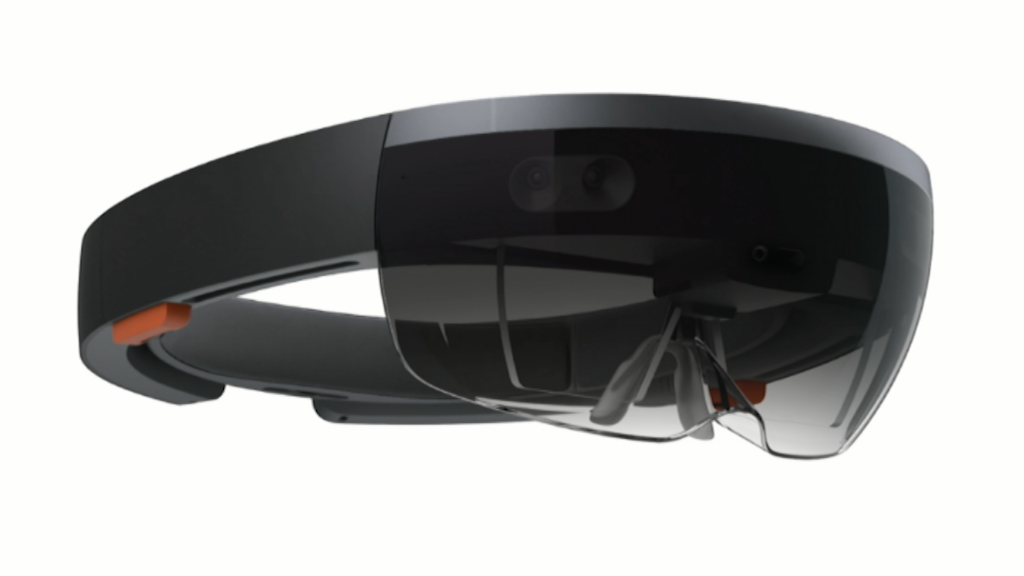 Microsoft's take on virtual reality is one step closer to becoming a real product.
The developer version of the HoloLens augmented reality headset starts shipping today, Microsoft (MSFT) announced at its developers' conference in San Francisco.
The company also unveiled a Windows 10 update that includes new powers for virtual assistant Cortana, expanded security features, and new support for styluses.
Windows 10 Anniversary Update
Since it was released nine months ago, Windows 10 has enjoyed a faster adoption rate than any previous version of the operating system. Currently there are 271 million active devices running Windows 10, said Microsoft's Terry Myerson, executive vice president of Windows.
Related: Windows 10 is seriously great
The Windows 10 Anniversary update will be available for free to Windows 10 users sometime this summer. As part of the update, Cortana, Microsoft's virtual assistant, is adding some of the same proactive skills found in Google Now and Apple's Siri. Instead of waiting for commands or questions, Cortana will start suggesting information or actions that users might find useful ahead of time. It will also be accessible from lock screens and be available on the Xbox One.
Instead of passwords, Windows Hello uses face or fingerprint recognition log users onto Windows 10 devices. In the coming update, Hello will also work with certain Windows apps and sites thorough the Edge browser, including USAA.com.
Another geeky gift for developers: Microsoft announced that every Xbox one can now be unlocked and turned into a developers kit. Social media fans will be happy to hear that there's finally a universal Windows 10 Twitter app, and Facebook and Instagram apps are on the way.
HoloLens
HoloLens, the Microsoft project that's done the best job of capturing people's imaginations recently, is still in the early stages.
The HoloLens headset overlays computer generated imagery with a live view of the world in front of you. Microsoft has already worked with big names like NASA and Volvo on demo apps for the device, and hopes developers can soon start building even more applications.
Related: Microsoft's risky bet on HoloLens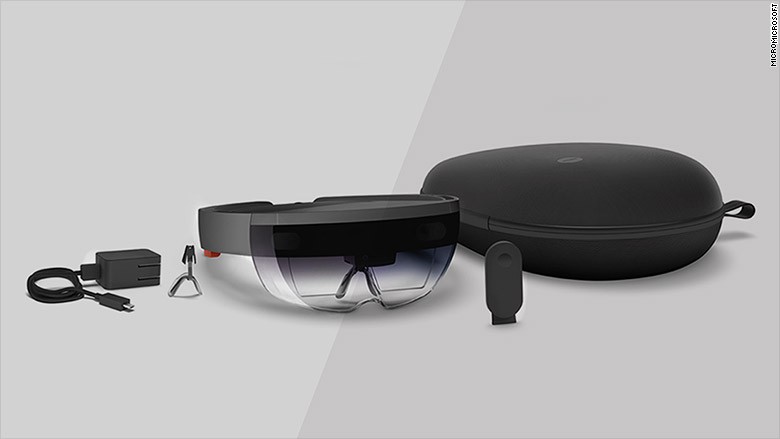 Approved developers have been able to pre-order the $3,000 HoloLens for the past month. Microsoft did not say how many orders it has accepted. Not everyone will receive their Hololens right away. Instead, orders will roll out slowly to customers over the coming months. Any eventual consumer edition would likely be much more affordable when it becomes available.
Bots bots and more bots
With the dust still settling on last week's racist teen chat-bot debacle, Microsoft went all in on bots at the conference.
The company is pushing chatbots across its products. In Skype, you can now strike up a text conversation with virtual assistant Cortana, who can then loop in third-party bots to help accomplish tasks like booking a hotel room.
Microsoft announced tools that will allow companies and developers to create their own chatbots, bypassing old fashioned human customer service representatives with slang-savvy AI creations.
"All tech that we build has to be more inclusive and respectful," said Nadella. "Just last week when we launched our incubation Tay, we quickly realized it was not up to this mark."
That hiccup aside, Microsoft thinks natural language conversations, out loud and over text, is the future of human-computer interaction.
"It's not just text bots, we want to have animation, we want to have videos, and we want to have holograms," said Nadella.
To demonstrate how the bots will work, Microsoft ordered pizzas from Domino's in a text conversation.