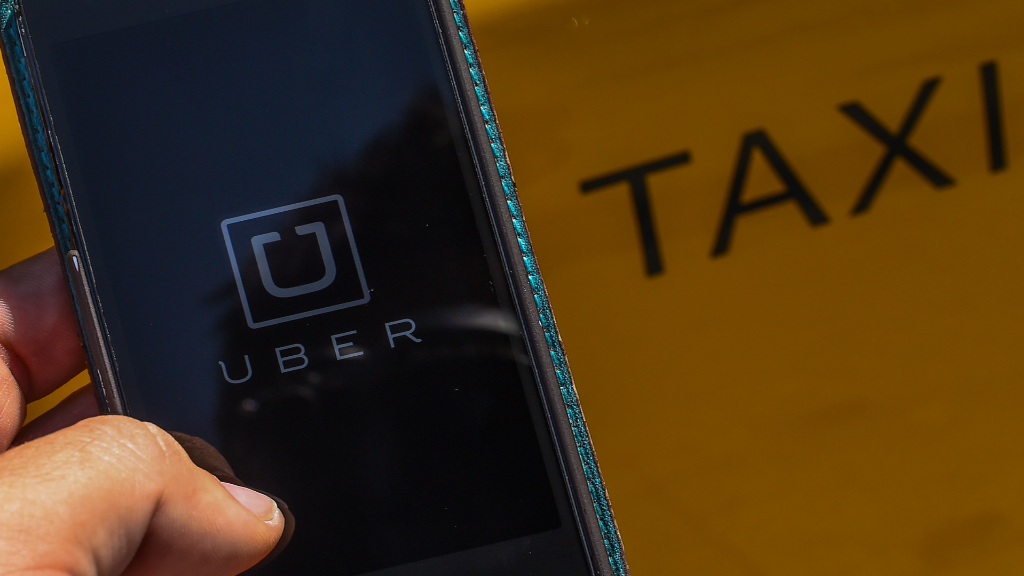 Uber has refunded a rider who fell asleep and was taken on a 20-mile detour around London that cost £105 ($150).
The rider booked an Uber early Monday to travel from London's trendy Old Street area to Clapton, a trip of just four miles.
But instead of a 15 minute journey up the road, the driver embarked on an epic detour, driving 20 miles out of his way before arriving at the original destination.
The rider said in a series of social media posts that he was drunk and fell asleep in the car. He only found out about the circuitous route when he realized he had been charged £105 ($150) instead of the expected fare of £15 ($22).
He tweeted a screengrab depicting the wild journey, saying "DAAAAAAAMN UBER."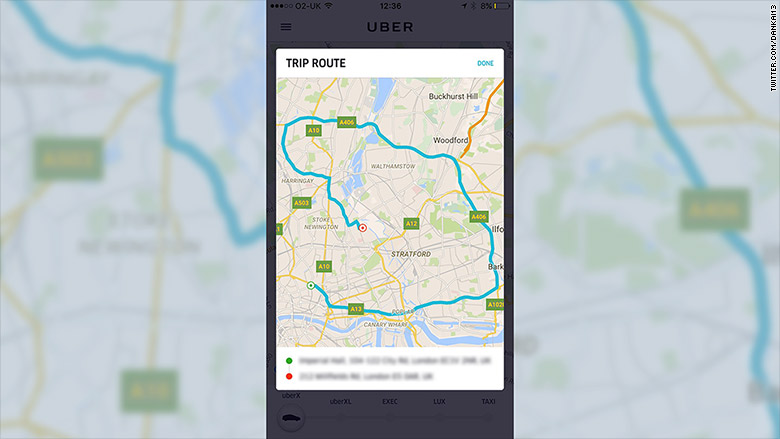 The rider did not respond to interview requests from CNNMoney. But Uber confirmed Wednesday that he had been given a full refund, and said it was investigating the incident.
"Unlike other transport options Uber offers transparent receipts with a record of every trip and a map of the route taken so if there is an issue it can be resolved," a spokesperson for Uber said.
Uber has a policy of investigating controversial rides to determine whether a detour was necessary because of closures or traffic restrictions. According to Uber's rules, drivers are suspended and their accounts deactivated if they are placed under investigation.