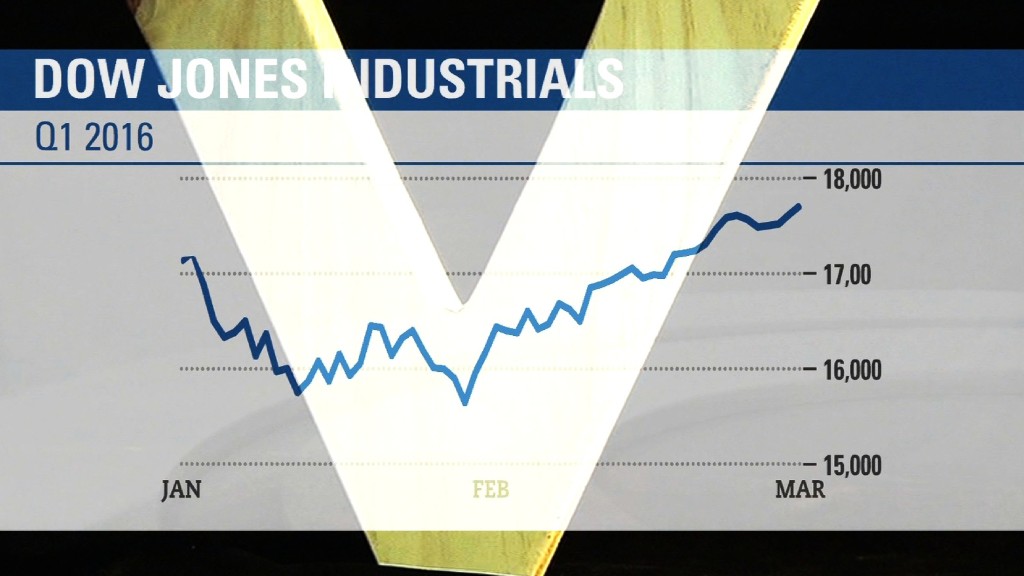 The dollar-euro parity party may never come.
The strong dollar's rally could be on its final breath after a remarkable run last year. The value of the dollar has fallen this this year against the euro, Russian ruble, Brazilian real and even the Mexican peso.
"We have a view that the dollar has likely already peaked," says Paul Eitelman, investment strategist at Russell Investments.
Those losses aren't small either: Brazil is in a historic recession, yet the dollar is down 10% against the real in 2016. It's fallen 8% against the bankruptcy-ridden ruble, about 5% versus the euro and it just went into the red against the peso. All those economies are much weaker right now than the U.S.
On Thursday, an index that tracks the dollar compared to the world's most traded currencies fell to its lowest level since October.
This is quite a reversal from last year, when there was buzz that the value of the dollar and the euro would become equal -- or reach parity. On March 30, 2015, one euro equaled $1.04. Now one euro equals $1.14, a big shift in the world of currencies.
Last March, the dollar had its biggest rally in 40 years. Now the narrative has clearly changed significantly.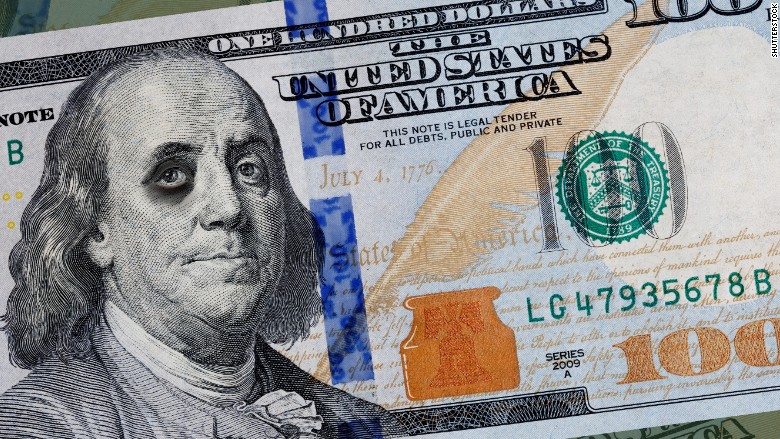 Related: Yellen: Global risks could hurt the U.S. economy
Much of the hype last year centered around the Federal Reserve, which raised interest rates in December for the first time in nearly a decade. When rates go up, the dollar rallies.
And in December, the Fed projected it would raise rates four times in 2016.
However, since then the expectations have been dialed down. Two weeks ago the Fed cuts its forecast to two rate hikes this year.
And Fed Chair Janet Yellen completely cut the music on Tuesday. The dollar was just beginning to recover from a volatile start to the year, and then Yellen expressed plenty of concern about the global economy in a speech in New York.
Her comments squashed any talk of a rate hike in April and dimmed expectations for the rest of the year. Fewer rate hikes mean a weaker dollar.
"Dollar still suffering from post-Yellen hangover," headlined a research note by Win Thin, head of emerging market currency strategy at Brown Brothers Harriman.
Potential Fed rate hikes later this year could strengthen the dollar, but experts believe much of the dollar's big gains are in the rear view mirror. That's a good sign for Corporate America: Profits from global businesses have been hurt by the dollar's gains. A stable or weaker dollar could help stocks pick up more momentum.
--Heather Long contributed reporting to this article