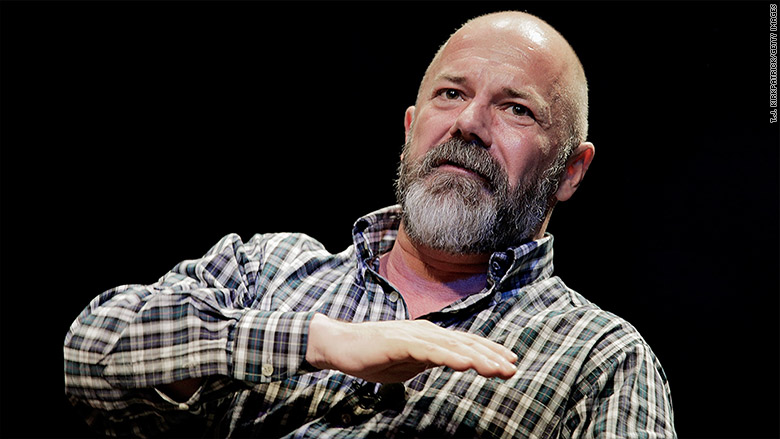 Pioneering political blogger Andrew Sullivan is back.
New York Magazine announced Friday that Sullivan has joined the magazine as a contributing editor covering "politics and the larger culture," including the 2016 presidential race.
In an email to readers, Sullivan said he will focus on long-form journalism, beginning with an essay on Republican frontrunner Donald Trump. He has also committed to writing two books: a spiritual memoir and a collection of essays.
Sullivan said the decision to give up daily blogging was influenced by his year off, which he referred to as "detox."
"It's only when you stop being pathologically attached to each ripple in the web-stream that you see most clearly how ephemeral so much of it is, how emotionally and nervously draining it can be, and how our discourse can be fatally distorted as well as deeply informed by the onslaught of the social web," he wrote.
Nevertheless, he's not giving up blogging completely.
"I'll also be blogging the Democratic and Republican conventions - two discrete, unmissable moments for bloggery in real time. I know, I know. But if I keep the blogging restricted to two bouts of four days each, I'm hoping I won't relapse," he wrote.
Related: Andrew Sullivan: Blogging nearly killed me
Sullivan first came to national prominence as the editor of The New Republic in the early 1990s, and then as a writer for The New York Times Magazine. But he is best known for The Daily Dish, the blog he launched in 2000.
The Dish, which mixed aggregated content with highly opinionated commentary, reflected Sullivan's unique worldview as a self-described gay Catholic conservative. For 13 years, it lived at Time, The Atlantic and then The Daily Beast. In 2013, Sullivan turned it into an independent, subscriber-funded site. Two years later, citing health issues and fatigue, Sullivan retired from the world of blogging.
"We're all only human. At some point, the marathon has to end," he wrote at the time.
Related: Andrew Sullivan bids farewell to blogging
Sullivan also told CNNMoney back then that he "couldn't imagine blogging the next election. I will not spend another minute of my time writing about the Clintons. Period. Or the Bushes."
Adam Moss, New York's editor-in-chief, described Sullivan as "a major (deep and elegant) thinker and writer whose work has had tangible consequence."
"He also happens to be a true innovator―one of the first and best political writers online," Moss said. "Since he stepped away from his blog in 2015, his voice has been greatly missed in our national dialogue. I'm grateful that he will return to writing at New York."