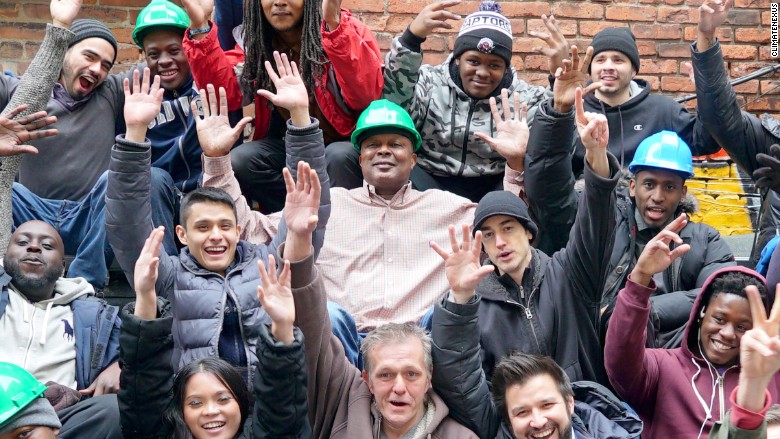 Mark Davis used to be a professional basketball player for the NBA. But what he most wants to be known for is bringing solar power and jobs to low-income neighborhoods.
His company, WDC Solar, not only provides free solar energy to low-income residents in Washington, D.C., but it has also created close to 20 jobs in the area -- with pay that starts at $15 to $23 an hour.
"It's a great way for people with just a GED to get into an industry that's growing rapidly and do well for themselves -- if they are willing to work hard," said Davis,
Another added bonus: Davis said residents save 30% to 35% on their energy bills after solar panels are installed. "It's money that is staying, going towards groceries, medication, education," he said.
Related: This startup helps Latino businesses get funding
Davis founded WDC in 2009 after realizing that it was mainly wealthy people who could afford the upfront cost to install solar power and they were reaping the added extra reward of hefty tax credits for using the renewable energy. "They were wealthy and taking advantage of incentives to pay off the installation over the years," he said.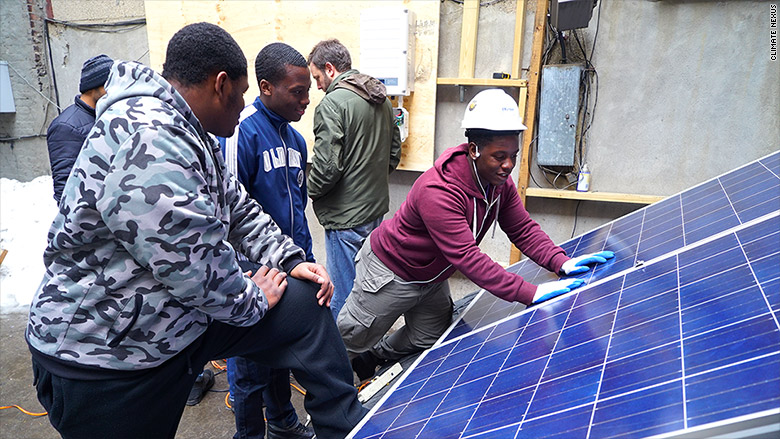 Davis wanted to spread the solar wealth.
The Obama administration helped make that possible. In 2009, as part of his economic stimulus bill, the president issued a series of mandates to encourage the production of solar and renewable energy.
Not only did the government start investing more in renewable energy projects, but it also allowed people or companies who wanted to invest in solar projects to receive tax incentives -- just as homeowners who had installed solar panels had for years. That enabled Davis to drum up some investors for his company and seek funding from the government as well.
He also tapped into local funding through a renewable energy program from the D.C. Sustainable Energy Utility (DCSEU) and the Sustainable D.C. Fund, a $7 million fund established in 2012 to improve sustainability and the quality of life in the city.
With all of these sources of funding at his disposal, Davis was able to get his company off the ground and provide solar panels at no cost to the low-income families in the area.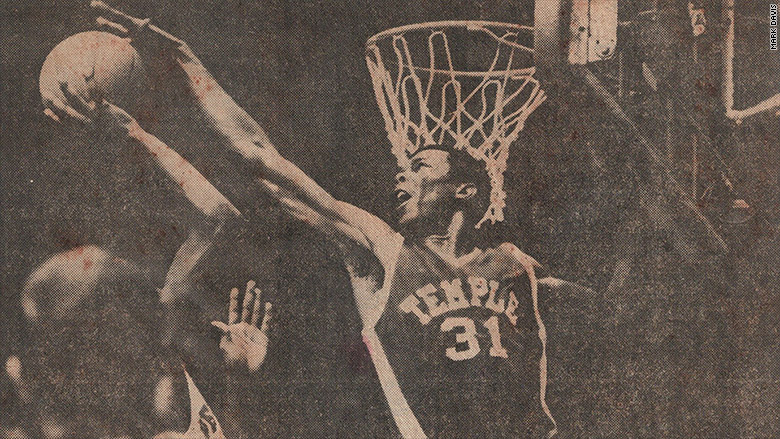 But even with the money in place, Davis had another major hurdle to overcome: He couldn't find enough qualified solar installers.
So Davis took classes and learned how to install the panels himself. He then created a training guide to train entry-level installers in his D.C. neighborhood of Anacostia, one of D.C.'s poorest neighborhoods. An installer can become certified for entry-level work with 40 hours of training, he said.
Ramo Herbert, 20, got a job installing solar panels for WDC through a work program about eight months ago. Herbert, who has a high school degree, grew up in Northeast D.C. and lives a few blocks away from the company's offices. Prior to WDC, he didn't have much luck finding any work.
Now, he works 40 hours a week. "I feel like I'm going to work for WDC until I'm ready to build my own company," Herbert said.
Related: How this son of migrant farm workers became an astronaut
Davis is now looking to staff up the company's new office in New York. He recently offered a three-week training session at City College in Harlem.
That's where he met Christopher Diaz, 29, and quickly offered him a job.
In order to learn the ropes, Diaz, who has a high school diploma, currently commutes from New York to WDC's offices in Washington, D.C., where he works Monday through Friday. He even stays in Davis' home when he's there.
Eventually, he will work in the New York office, where WDC will begin installing panels on schools soon. Davis plans to expand the company's operations to Baltimore and Atlanta as well.
For Davis, who remembers feeling as if he and his friends had a lack of options growing up in rural Georgia, it's important to introduce job opportunities to the people in his community.
Diaz says he views "Mr. Davis," as a father figure and he's grateful to be given a chance to work and to learn.
"I'm having the time of my life in D.C.," said Diaz. "I'm having fun and doing what I love. I was afforded an opportunity and I'm going to take full advantage of it."