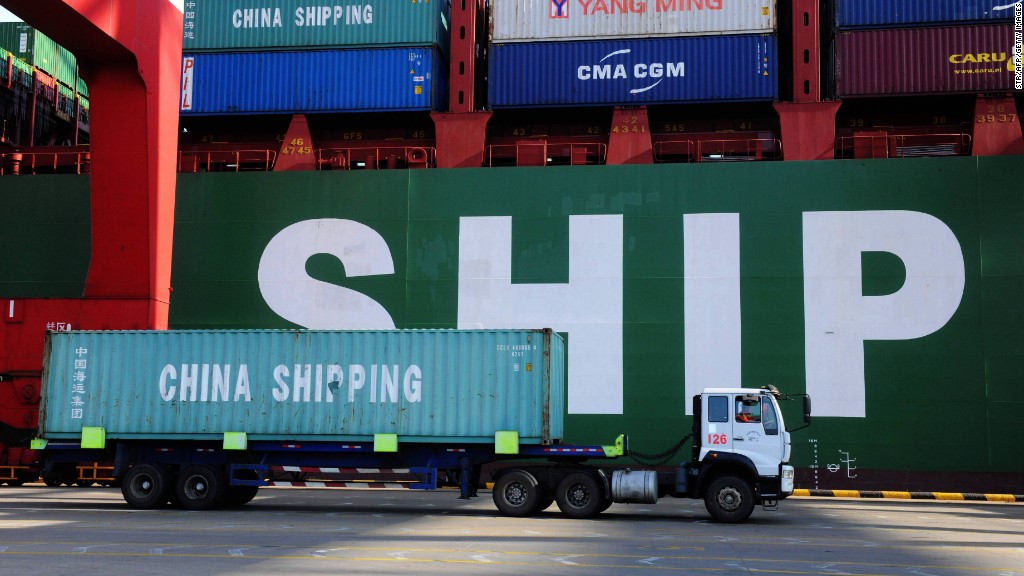 China is not a fan of April Fool's Day.
It doesn't conform with the country's belief system, a state media agency said on Friday.
"Today is the so-called 'April Fool's Day' in the West," reads Xinhua's post on Weibo, a Chinese social media network. "'April Fool's Day' is not in line with our country's cultural traditions, not in line with our socialist core values."
The agency also added that it hopes people don't start or believe in rumors. It ended its post with a smiley face emoji and a cartoon.
In the cartoon, a finger points at two frightened-looking mobile phones with text bubbles that say "resending" and "rumors." A third text bubble from the pointing finger says "illegal."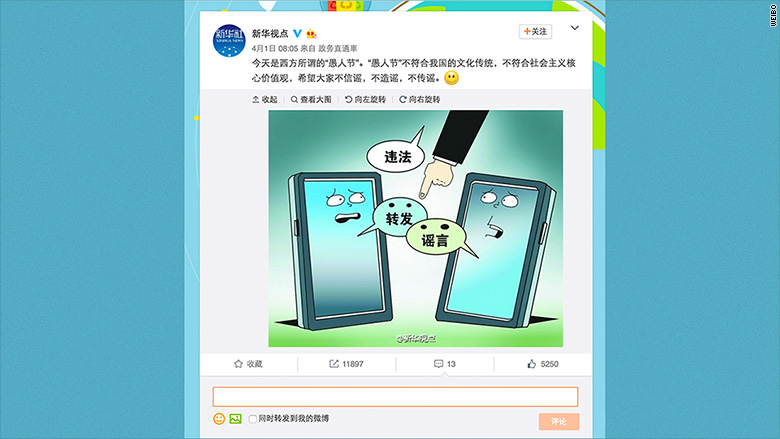 Related: Chinese editor quits in protest over media crackdown
Xinhua's short post comes amid China's tightening grip on the media.
Experts say China's media environment, which was already tightly controlled, has deteriorated further under Chinese President Xi Jinping.
Earlier this week, an editor at the Southern Metropolis Daily resigned over recent calls for state media to strictly follow the Communist Party's leadership.
The editor, Yu Shaolei, posted his resignation on Chinese social media late Monday with an apology to any censors tasked with monitoring his account.
"I'm sorry that I have stressed you out these past few years," Yu wrote. "I sincerely hope you will take a new direction in your career."
Xinhua's comments about April Fool's Day is also another example of the Chinese nationalistic establishment feeling that China should avoid certain western cultures -- a highly debated notion inside the country.
-- CNNMoney's Jethro Mullen and CNN's Kevin Wang contributed to this report.