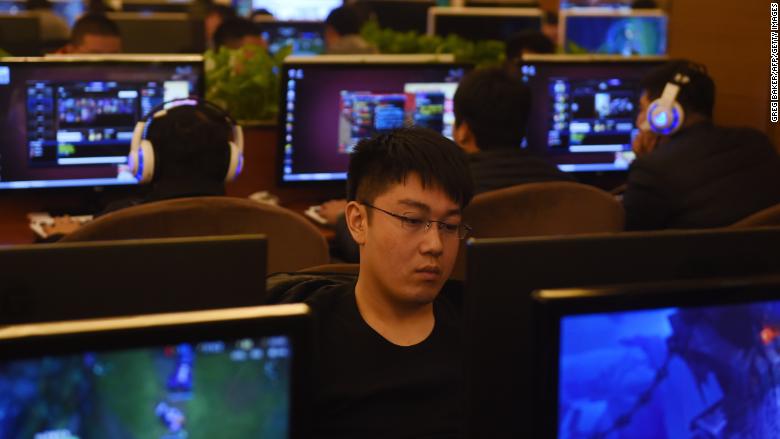 China is working on new rules that could enable it to clamp down even more heavily on the Internet.
New draft regulations say that websites with access to China would have to register their domain names with service providers that are under Chinese control.
That requirement appears to be aimed at creating "a white list" of approved domain names and cutting off access to others, said Lokman Tsui, an assistant professor at the Chinese University of Hong Kong who specializes in technology and new media.
"This practice is not consistent with international practice and not consistent with the way the Internet works," Tsui said. "The Internet doesn't care where you register your domain name."
China has long worked to keep a tight grip on its citizens' Internet use, building up a huge censorship apparatus known as the Great Firewall to block out information the government deems undesirable. It has the world's biggest population of Internet users -- 688 million at the last count -- but popular sites like Facebook are inaccessible.
Related: Mark Zuckerberg met with China's propaganda chief
Experts say that if the new draft rules going into effect unchanged, they would give Chinese authorities even greater ability to monitor web users' activities and censor sensitive content.
The recent publication of the draft regulations raised concerns that if Beijing applied them strictly, it could fence China off altogether from the broader global Internet by cutting access to any website whose domain name didn't have Chinese approval.
Reports by state media this week cited authorities as saying that the new rules wouldn't affect foreign companies' businesses in China, suggesting they may focus on web content hosted inside China. But experts are still wary.
Related: Security flaws found in top Chinese web browsers
"As with all Chinese rules, they are written vaguely ... which allows the authorities the room to apply the rules selectively and flexibly," said Lento Yip, the chairman of the Hong Kong Internet Service Providers Association.
China's Ministry of Industry and Information Technology has posted the draft regulations for public feedback until April 25. Violations of the rules would bring a maximum penalty of 30,000 yuan ($4,600).
The new measures fit with China's push under President Xi Jinping for "cyber sovereignty," which has been criticized by rights activists as an attempt to upend how the global Internet is governed.
-- Shen Lu contributed to this report.