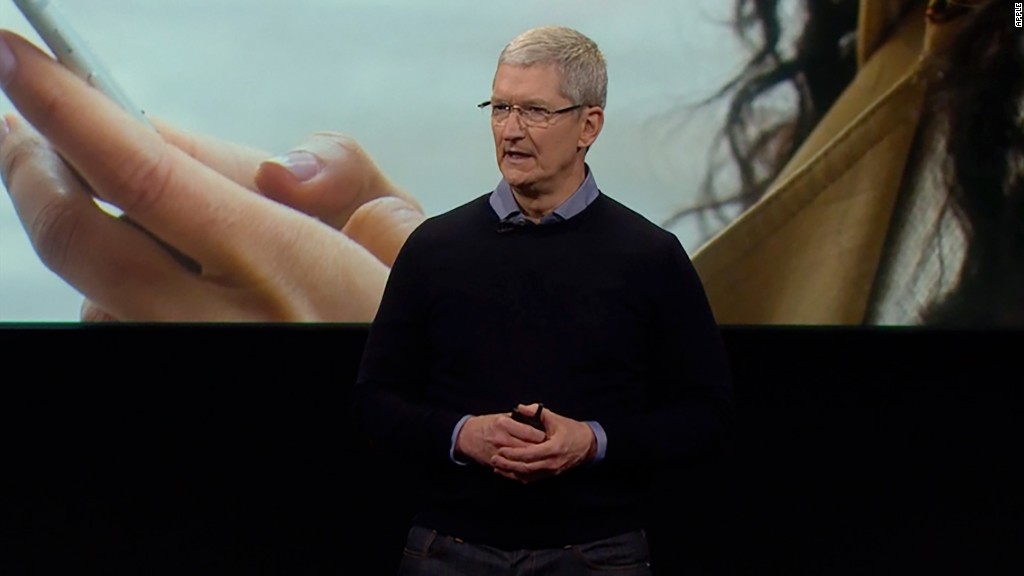 Leonardo Fabbretti is pleading with Tim Cook to help him see the photos stored on his dead son's iPhone.
The Italian architect sent a letter to Cook on March 21. Apple's customer care team has expressed sympathy, trying -- and failing -- to help Fabbretti unlock the iPhone.
The news was first reported by AFP, and a source familiar with the matter confirmed the account to CNNMoney.
Fabbretti's son Dama, adopted from Ethopia in 2007, died in September 2015 at the age of 13. Dama had bone cancer.
Dama had given Fabbretti access to his iPhone 6 by registering his thumbprint on the phone's Touch ID software. But Fabbretti says the phone restarted, preventing him from using Touch ID to log in. He doesn't know his son's passcode.
Fabbretti wants to get into the phone so he can see his son's photos, notes and other messages that will help him remember Dama.
"Don't deny me the memories of my son," Fabbretti wrote in his letter to Cook. "I will fight to have the last two months of photos, thoughts and words which are held hostage in his phone."
The company has touted its privacy and security measures in its advertising. It even declined to assist the FBI in its attempt to get into San Bernardino shooter Syed Farook's iPhone 5C (the FBI eventually was able to break into that phone, which was older and potentially more hackable than Dama's iPhone 6).
Cellebrite, an Israeli forensics company that might have helped the FBI crack open Farook's phone, has offered to help Fabbretti break into the phone for free, according to the AFP. If it's unsuccessful, Dama's memories stored on his iPhone could be lost forever.
Fabbretti says Apple should think about the collateral damage its new policy has caused.
"I think what's happened should make you think about the privacy policy adopted by your company," Fabbretti wrote. "Although I share your philosophy in general, I think Apple should offer solutions for exceptional cases like mine."
An Apple spokesman declined to comment.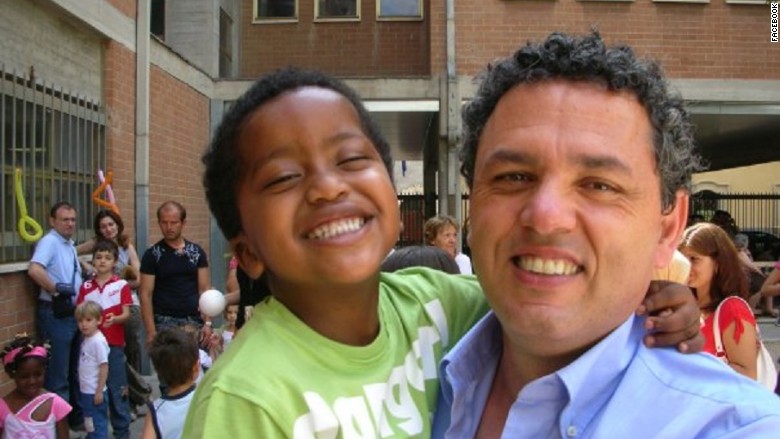 Fabbretti's fight has lasted for months. He first contacted Apple the month that his son died. Over several conversations, Apple's support staff tried what it could, including attempting to get the data from iCloud -- but Dama didn't back up to iCloud.
Eventually, Apple told him it was impossible to unlock the phone without the passcode.
Apple has made its most recent iPhones and software virtually unhackable. They were designed so that only the iPhone's owner can get in.
Other tech companies have faced similar issues and developed innovative solutions for dealing with locked accounts of deceased loved ones.
Google allows customers to assign a beneficiary to receive access to their accounts after they die. After a set period of account inactivity, Google (GOOGL) will begin trying to reach the customer. If he or she doesn't respond within a certain amount of time, Google will release their accounts to the beneficiary.
Facebook (FB) similarly allows loved ones to take control of deceased customers' accounts. People can assign legacy contacts to manage their accounts after they die.
Apple (AAPL) has no such policy for iPhones, software or iCloud.
If Apple can't get into the phone, Fabbretti asked Cook to help establish a charitable foundation to benefit Ethiopians.