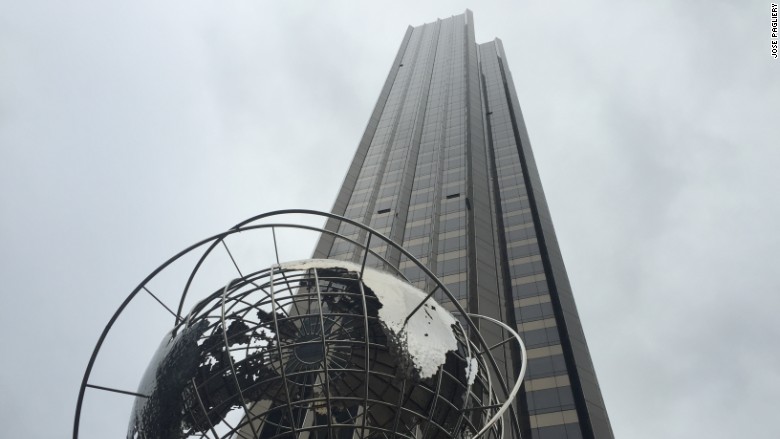 For the second time in six months, the Trump hotel chain is dealing with an attack on its computer systems, potentially exposing information about its customers.
On Monday, the Trump Hotel Collection acknowledged that its computers fell under attack. But it wouldn't release any details about what happened.
The FBI and Secret Service are now investigating the incident, according to Eric Trump, the son of billionaire Donald Trump.
U.S. Secret Service agents investigate hacks that involve theft of credit card data, which hints at what kind of case this is. A spokesman for the Secret Service said the agency declines to comment on active investigations. FBI did not immediately respond with a comment.
"Like virtually every other company these days, we are routinely targeted by cyber terrorists whose only focus is to inflict harm on great American businesses," Eric Trump said in a prepared statement sent to CNNMoney.
He added that the company is "committed to safeguarding all guests' personal information and will continue to do so vigilantly."
That might fall flat with customers. Just six months ago, the company was forced to publicly admit that hackers snuck a computer virus into Trump hotels across the United States and Canada, potentially stealing customer credit card data for an entire year.
Related: Trump hotels hacked, credit card data at risk
That time, the company quickly explained what had happened.
It said hackers managed to place malicious software on the Trump hotel chain's payment systems for a long time. The hotel chain warned that anyone who visited a Trump hotel between May 19, 2014 and June 2, 2015 "may have been affected" -- especially if they visited locations in Chicago, Honolulu, Las Vegas, Miami, New York and Toronto.
But the company didn't provide any additional information this time around, giving customer no clues about what might have happened to their information.
News of the latest incident was first reported as a credit card data breach by cybersecurity reporter Brian Krebs, who cited anonymous sources in the banking industry.
Donald Trump, who's currently running for the Republican nomination for president, has complained about hackers and lamented that in the United States, "we're so obsolete in cyber."
Trump hotels are only the latest addition to an increasingly long list of hacked companies. In the last two years, hackers managed to steal payment data from Albertson's, CVS Photo, Home Depot, Michaels, Neiman Marcus, P.F. Chang's, Staples, SuperValu and Target.
Like most retail businesses, hotel chains have been a particularly juicy target for hackers because their payment systems are often not properly guarded.
"We've seen that in the hotel industry, the point-of-sale systems are generally the weakest link in the IT chain, and technically savvy criminal organizations clearly have figured this out," said Tod Beardsley, a senior security research manager at cybersecurity firm Rapid7.