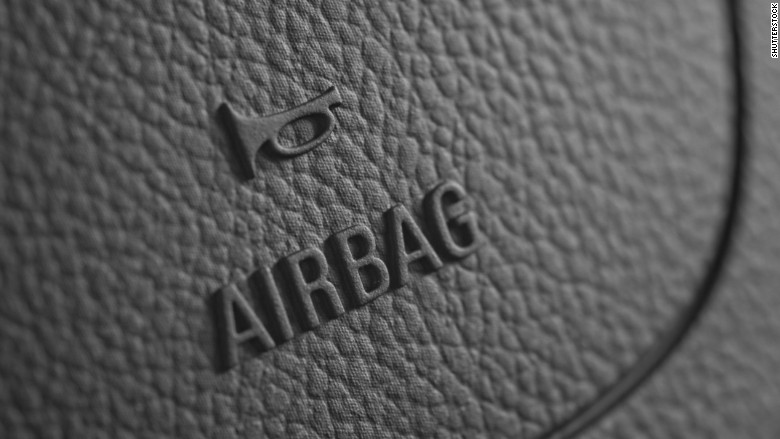 A recalled airbag was blamed for the death of a teenage driver in Texas, the latest fatality involving faulty Takata airbags.
A driver of a 2002 Honda Civic in Fort Bend County, Texas, was killed on March 31, Honda said Wednesday in a statement.
Honda said that after an inspection that involved police, federal highway safety officials and Takata they determined that "the Takata driver's airbag inflator ruptured... resulting in the tragic death of the driver."
The victim was a 17-year-old female, according to the National Highway Traffic Safety Administration.
This fatality brings the known death count in the U.S. involving ruptured Takata air bag inflators to 10.
More than 20 million cars from 12 automakers with Takata airbags have been recalled over risks of dangerous airbag explosions that can release shrapnel into a vehicle.
Honda said that the car model involved in March's accident had been recalled for airbag modifications, and that its registered owners had been sent multiple recall notices over several years.
Related: Takata airbag recall is worse than we thought
"Our heartfelt condolences go out to the driver's family in light of this tragic death," a Takata spokesperson said in a statement emailed to CNNMoney. "Takata is deeply sorry for all fatalities and injuries that have occurred in any case where a Takata airbag inflator has failed to deploy as intended."
The sheer size of the recall has made it difficult for some drivers to get replacement airbags.
"The process is quick and easy to swap an airbag," said Karl Brauer, senior director of insights at Kelley Blue Book. "But there aren't nearly enough parts in the supply chain to do this."
Some carmakers have turned to other suppliers to help get replacement airbags.
Related: World's airbag crisis is getting worse
"As a driver of a car that has one of these airbags, all you can do is wait for the repair and hope that the bag doesn't fire. And if it does, hope that no shrapnel comes out, and if that happens, hope that it's not fatal," said Brauer. "It's a bad situation."
Affected cars in humid areas, which includes Texas, have been given priority in the recall because high humidity can make the bags more unstable, according to Clarence Ditlow, executive director of the Center for Auto Safety.
Older cars with Takata airbags are also thought to be at a higher risk of exploding.
Drivers of affected vehicles are being urged to take them into an authorized dealer as soon as possible for repair.
Honda also said Wednesday:
"American Honda continues to urge owners of Honda and Acura vehicles affected by the Takata airbag inflator recalls to get their vehicles repaired at authorized dealers as soon as possible. Vehicle owners can check their vehicles' recall status at www.recalls.honda.com for Honda owners or www.recalls.acura.com for Acura owners or by calling their authorized dealer."
CNNMoney's Chris Isidore contributed to this report