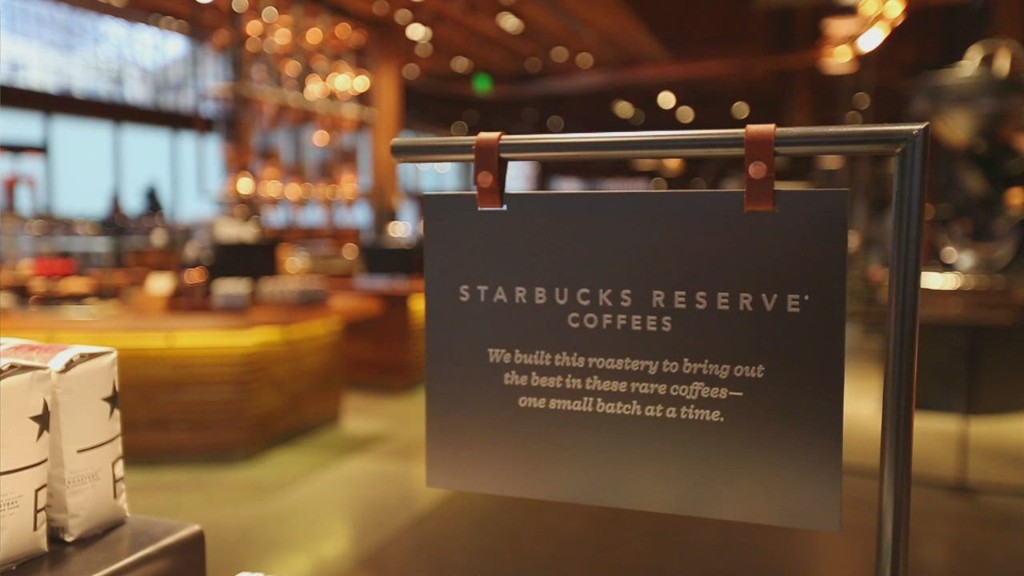 Starbucks is building its biggest-ever café in New York City.
Starbucks announced plans for a 20,000-square-foot Roastery in Manhattan. It's based on the Seattle Roastery it opened in December 2014, but even larger.
"Biggest Starbucks ever headed to N.Y.C.," the company said in a tweet.
The Roastery is a café that also serves as a showcase for the roasting of coffee beans. A company promo shot depicts a mustachioed baristas dispensing coffee from a steampunk-style brew tap made of copper and glass. Roasters in aprons handle burlap bags and shiny vats of raw beans in another.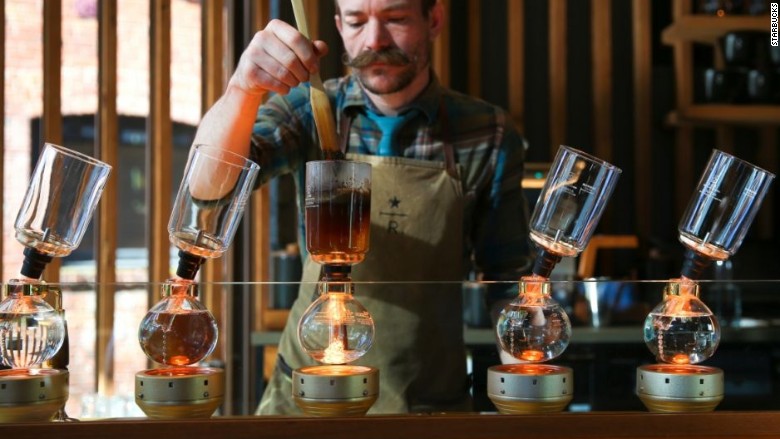 "Let's create the Willy Wonka of coffee," says Starbucks (SBUX) president Howard Schultz in a video on the company web site.
The company described the Roaster as "coffee as theater" with its "small batch process taking center stage."
Starbucks plans to open the Roastery in 2018 in the trendy Meatpacking district. It will be located in a nine-story building, 61 Ninth Avenue, that's under construction and scheduled for completion next year.