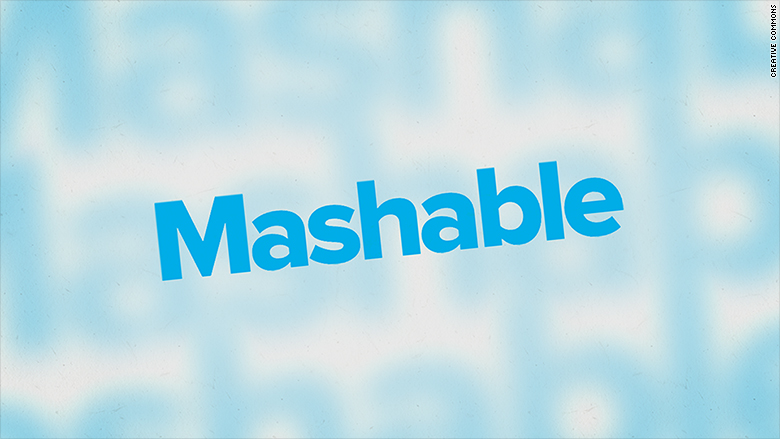 Mashable executive editor Jim Roberts will leave the company and at least two dozen members of the site's editorial staff will be laid off as part of a "strategic shift" toward video, CNNMoney has learned.
The layoffs, which will effectively deplete the site of its news editors and reporters, come one week after Mashable received a $15 million round in funding to build video content in partnership with Turner Broadcasting. (Turner is CNN's parent company.)
"We are now equally adept at telling stories in text and video, and those stories now live on social networks, over-the-top services and TV. Our ads live there too, with branded content now at the center of our ad offering," Mashable founder Pete Cashmore wrote in a memo to staff. "To reflect these changes, we must organize our teams in a different way. Unfortunately this has led us to a very tough decision. Today we must part ways with some of our colleagues in order to focus our efforts."
In a staff meeting, Mashable chief operating officer Mike Kriak said the site was "moving away from harder news" and toward an "entertaining digital culture," two sources familiar with his remarks said.
As part of the shift, Mashable also announced that it will hire two new executives: Vocativ's Greg Gittrich, who will serve as Chief Content Officer, and Turner's Ed Wise, who will serve as Chief Revenue Officer.
Mashable's $15 million investment round will have it partner with Turner's TBS and TNT to co-develop and distribute video and advertising content across platforms. Turner chief creative officer Kevin Reilly, who is joining Mashable's board, has praised the site for "redefining digital storytelling, making us ideal partners in today's rapidly evolving media ecosystem."
Meanwhile, many editors and reporters will lose their jobs. Roberts, a 27-year veteran of The New York Times, will be leaving the company, as will the majority of the site's global news and political reporters.
The staff was informed of the decision late Thursday morning, ten minutes after receiving an email requesting that they attend an impromptu meeting. Three sources who spoke with CNNMoney said they were caught totally unaware by the decision.
Update: This story was updated to reflect an increase in the number of employees reportedly laid off, to at least two dozen.