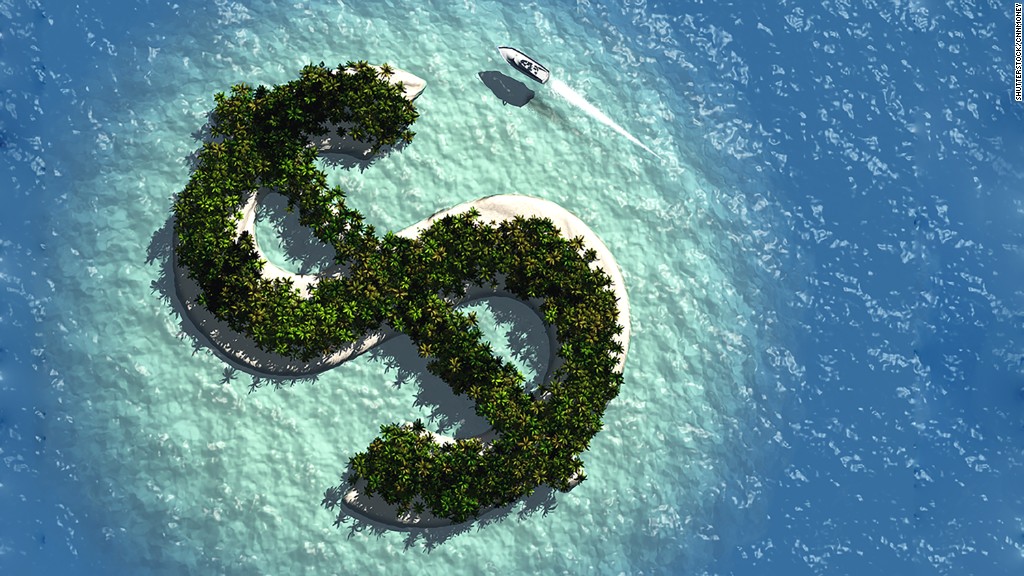 The U.S. Treasury Department is close to releasing a plan to shine a light on the owners of shell companies. The goal is to crack down on tax dodges and other financial crimes.
New rules, long in the works, will require that banks know and reveal who is behind shell companies that have accounts. Currently, shell companies can shield their owners from federal scrutiny, effectively hiding money from authorities.
The news comes in the wake of a leak of more than 11 million documents from a law firm in Panama that allegedly helped set up secret shell companies and offshore accounts for rich and powerful clients around the globe.
Part of the problem is that under U.S. law, some companies can conduct business and banking transactions without disclosure of the people who own and control them.
Related: Panama Papers - Banks dismiss claims they helped hide money
The new rule will require banks to find out the identities of any individuals who own 25% or more of corporate entities that open bank accounts, as well as any individuals exercising control over those entities, according to the New York Times, which reported on the new rules on Wednesday night.
"Clarifying [the banking] industry's obligations ... will help address a significant vulnerability in our ... framework -- the potential for the misuse of legal entities to carry out financial crimes," Deputy Assistant Secretary Jennifer Fowler said at an anti-money laundering conference on Wednesday.
Details of the new rules would be published in the "very near future," Fowler said.
Related: Panama Papers firm helped create more than 1,000 U.S. companies
The Treasury Department was trying to crack down on shell companies long before the so-called Panama Papers leak.
Earlier versions of the rules were proposed by Treasury as far back as 2012 and 2014. But those efforts stalled after opposition from banks and a lack of public pressure to crack down on shell companies. Now the Panama Papers leak has stirred public attention about the issue.
-- CNNMoney's Christine Romans contributed to this report.