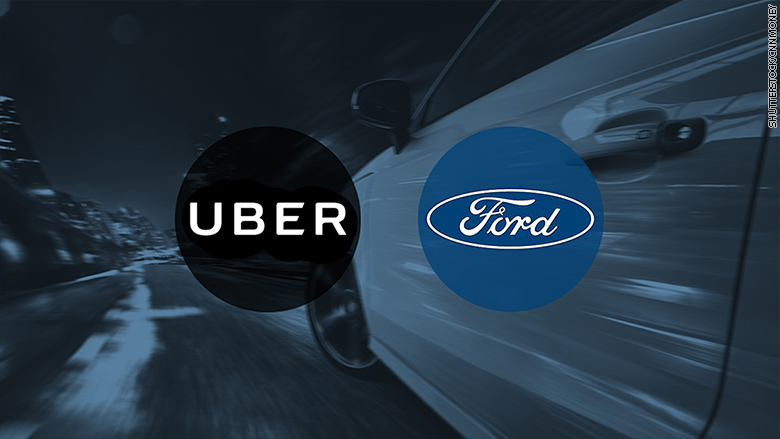 Uber just snagged a top Ford executive to help develop self-driving cars.
Uber said on Thursday that Sherif Marakby, who was director of global electronics and engineering at Ford, will join the company.
Marakby will serve as vice president of global vehicle programs. He'll be based out of Pittsburgh, which is where Uber has its Advanced Technologies Center, in partnership with Carnegie Mellon University. Uber announced more than a year ago that it would be working to develop self driving car technology.
Uber said that Marakby, who had been with Ford (F) for more than a decade, will focus on manufacturer strategy and integration efforts.
Marakby touted the benefits of automated driving in a statement sent to CNNMoney.
Related: 26-year-old hacker gets $3M for self-driving car startup
"Over one million people die in car accidents every year -- in the U.S. it's the most common cause of death amongst young people," he wrote. "Self-driving technology can help prevent these tragedies as well as improve the quality of life in cities."
Uber is stacking up its team to compete with the likes of Google (GOOG) and Ford in the race to develop self-driving vehicles. (Ford CEO Mark Fields has been vocal about the company's interest in self-driving cars -- and announced at CES 2016 that it was expanding its fleet of test vehicles.)
Marakby will report to Brian McClendon, vice president of Advanced Technologies. McClendon previously worked on Google Maps before joining Uber in July 2015.
News of Uber's hire was first reported by The Verge on Thursday.