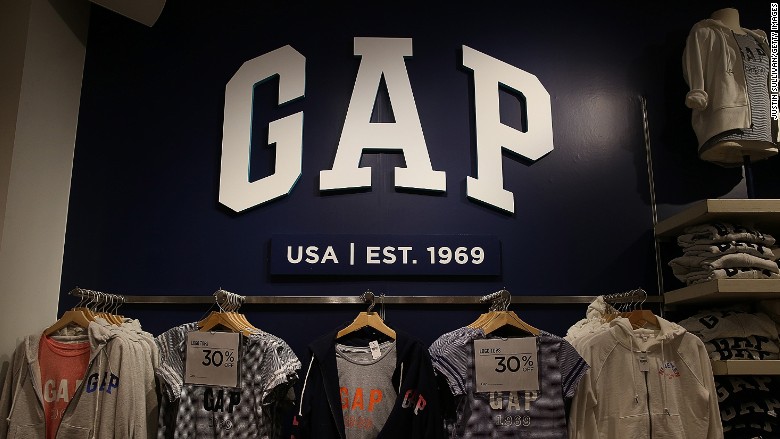 Gap shares plunged on Friday in the wake of another weak sales report.
The stock price for Gap Inc. (GPS) plunged 14% in afternoon trading, the day after the clothing retailer said that its sales had declined year-to-year for the five weeks that ended April 2.
Net sales dropped more than 15% from $1.53 billion during the five week period in 2015, to $1.43 billion during that time in 2016.
"While March proved challenging, we remain focused on taking the necessary steps to improve results across the portfolio throughout the year," said Chief Financial Officer Sabrina Simmons, in a press release.
Related: Victoria's Secret restructures to focus on lingerie, Millennials
The company also acknowledged that it has "more inventory than planned."
Gap, which includes the Banana Republic and Old Navy brands, has been struggling for some time as it competes with so-called fast fashion retailers like Zara, H&M, Uniqlo and Forever 21.