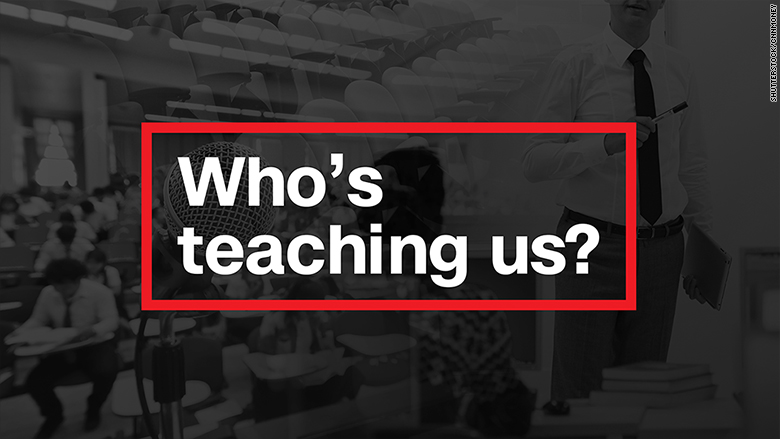 A group of Stanford students wants the faculty to look a little bit more like them. That is, more diverse.
Stanford's undergraduate student body is 42.5% white. Its faculty, on the other hand, is 73% white. The faculty is 73% male -- but nearly half of the students are female.
The students have formed a coalition, Who's Teaching Us?, to start demanding visible change.
They've spent nearly two years mustering up grassroots support -- which started after Stephen Hong Sohn, an English professor, was denied tenure in the spring of 2014.
"He was a vital mentor in the Asian American community," said 21-year-old Jazlyn Patricio-Archer, a senior urban studies major.
Patricio-Archer, who is half-white and half-Filipino, is one of the driving forces behind Who's Teaching Us?.
"People started to realize there's a huge problem in the retention of faculty of color and other marginalized professors," she said.
Related: Who said black founders can't build a billion dollar company?
Students banded together in the way they knew how: research. They took one-on-one meetings with faculty and held a town hall meeting in the fall of 2014 to solicit stories from students and faculty about their experiences at the university.
Jonathan Fisk, another member of Who's Teaching Us?, said the lack of diversity in the Earth Systems department -- his major -- can impact the subject matter.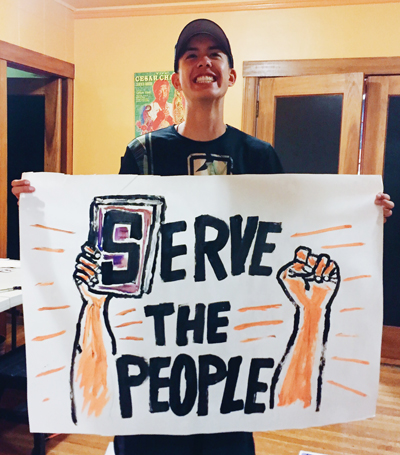 "On multiple occasions, eugenics gets brought up as a popular explanation for population growth," said 22-year-old Fisk, who identifies as mixed race. "To any person of color in that class -- which I know because I literally talk to everyone -- we were all horribly offended."
The coalition -- which has more than 100 members -- sent the administration a letter on March 14 with a list of 25 demands.
They want the administration to establish cultural humility training for all faculty by September 21. They've asked that Stanford divest in prisons (Columbia University was the first to do so in June 2015). They want the departments to be required to publicly release tenure data -- broken out by ethnicity. They also want a transparent tenure process that explicitly values what faculty of color brings to students, like mentorship.
"We need the university do more, to do better, the letter read. "Our desire to better our university stems from our sincere respect and love for it."
This "do better" request echos a sentiment that many have expressed about Silicon Valley, which is also struggling to move the needle when it comes to diversity.
Related: Tech's diversity efforts are 'a failure'
Lisa Lapin, associate vice president of university communications, told CNNMoney that as of December 2015, the percent of female faculty members has slightly improved -- from 27% to 28%. She said it's important to look at faculty by rank. The fact that 39% of assistant professors are women shows that "our many programs to improve diversity are indeed working."
After receiving the list of demands, the administration responded that many of the issues are also of "great concern" to the university.
It set up six tasks forces -- covering everything from university curriculum to residential life -- with faculty and students assigned to each.
President John L. Hennessy responded to the student coalition on March 28.
"Many of the issues you have identified are complex in nature and must be addressed through detailed analysis and thoughtful discussion," wrote Hennessy.
In the meantime, the coalition is continuing to rally support among students. On Friday, the group expects more than 200 students to attend their Pack the NACC event, wearing black, to show support for their initiative. They've also started a Change.org petition. "We are committed to working with the administration," added Patricio-Archer.