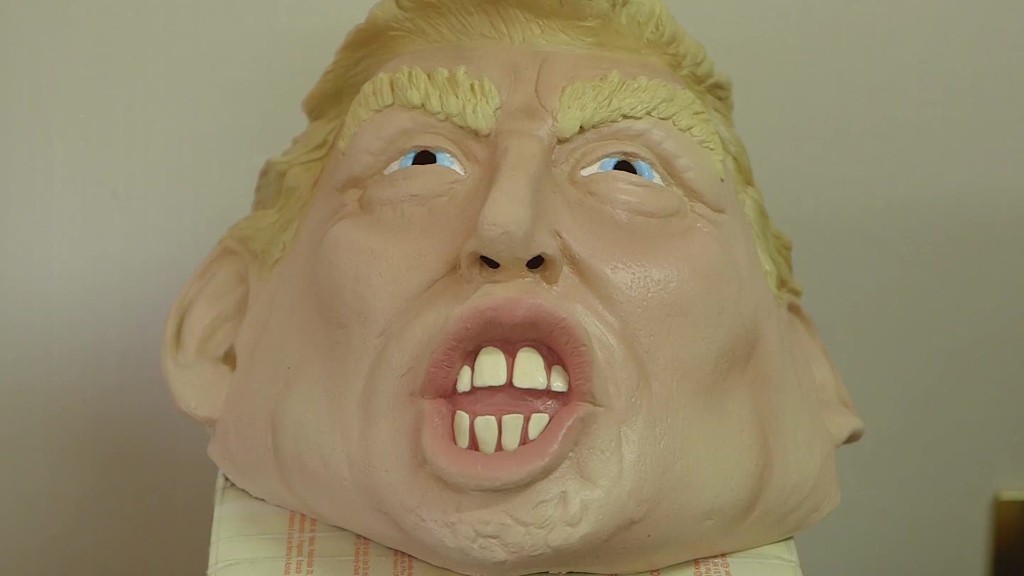 More than 13,000 Amazon customers have signed a petition calling for the company to cut ties with Donald Trump.
The petition was created by UltraViolet, a women's rights group, and addressed to Amazon CEO Jeff Bezos.
It asks Bezos to stop selling menswear from the Donald J. Trump Collection. Trump currently has eight items on Amazon.
"As an Amazon customer, I am deeply disappointed that you have yet to sever your business relationship with Donald Trump," the letter reads. "His hatred should have no place in the Amazon marketplace."
Dozens of companies and media outlets have distanced themselves from Trump since the billionaire businessman declared his presidential candidacy last year.
Mattress maker Serta said it wouldn't renew its license agreement; ESPN pulled one of its celebrity golf tournaments from a Trump golf course; NBC booted Miss USA from its network; and Macy's (M) pulled Trump's clothing line from its shelves.
"It's long past time for Amazon to follow Macy's lead, sever its ties with Trump, and stop profiting off of his brand of hate," the petition urges. "He has encouraged violence at his rallies, mocked his opponent's wife, and even refused to denounce his campaign manager who was recently arrested for violently assaulting a female reporter."
Spokesmen for Amazon (AMZN) and Trump's campaign did not immediately respond to request for comment.
Related: Prominent Mexican CEO -- Trump win would cause 'a storm on the markets'
But even if Amazon takes down Trump's clothing products, the online retailer would still make money from selling campaign merchandise from other sellers. A search for "Trump" on Amazon's website yields more than 44,600 results. About 15% of the listings are Prime eligible.
A red baseball cap with Trump's campaign slogan -- "Make America Great Again" -- is the first result.
Among the other novelties are various Trump bobbleheads, a face mask, toilet paper, hot sauce and coloring book.
Amazon has taken a stance on certain political issues before. Last year, the online retailer banned confederate flags and related memorabilia from being sold on its platform after a shooting at a historic black church in South Carolina.