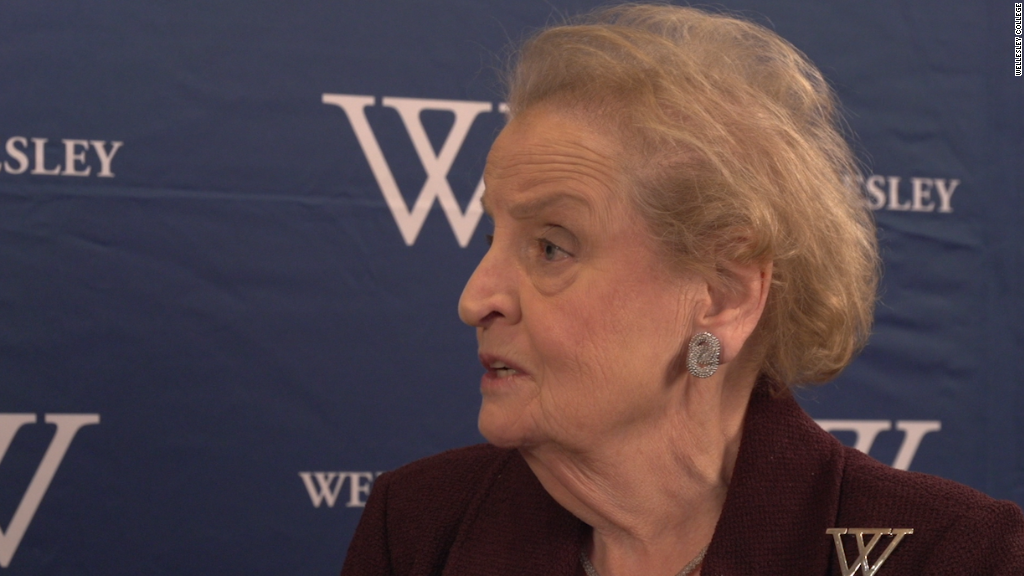 When Fitch cut Saudi Arabia's credit rating on Tuesday, it cited the usual concerns: low oil prices and a widening government deficit.
That's not terribly surprising -- the world's largest oil exporter has endured a slew of downgrades from ratings agencies in recent months.
But the Fitch analysis went beyond oil prices, including warnings tied to political uncertainty within the kingdom, and rising tensions in its volatile neighborhood.
Related: Saudi Arabia cuts funding for students abroad
The credit ratings agency said that policymaking in the kingdom has been concentrated in the hands of Prince Mohamed bin Salman, who is the country's defense minister and second in line to the throne.
That's good because it has accelerated decision making. At the same time, Fitch said it has made policy less predictable.
Earlier this month, the deputy crown prince outlined bold plans to build a mega $2 trillion investment fund to help wean his country off its heavy reliance on oil. But Fitch said that it's not clear whether the deputy crown prince has built a consensus around his initiatives.
"The degree of support for this accumulation of power from other parts of the royal family is uncertain," Fitch said.
Related: Saudi Arabian prince plans $2 trillion fund
The ratings agency also took stock of Saudi Arabia's relationship with its neighbors, especially its regional rival Iran.
"Tensions [with Iran] are expected to persist, although a direct confrontation is highly unlikely," Fitch said. "Saudi Arabia's military intervention in Yemen and in Syria shows a greater assertiveness in foreign policy."
The Fitch downgrade takes Saudi Arabia's credit rating to AA-. Another ratings cut is possible in the future, Fitch said, if the country's fiscal position deteriorates further or if stability is threatened by regional conflicts or domestic politics.
Saudi Arabia has already introduced deep spending cuts, cut subsidies, and even slashed its foreign scholarship program in an effort to control spending.