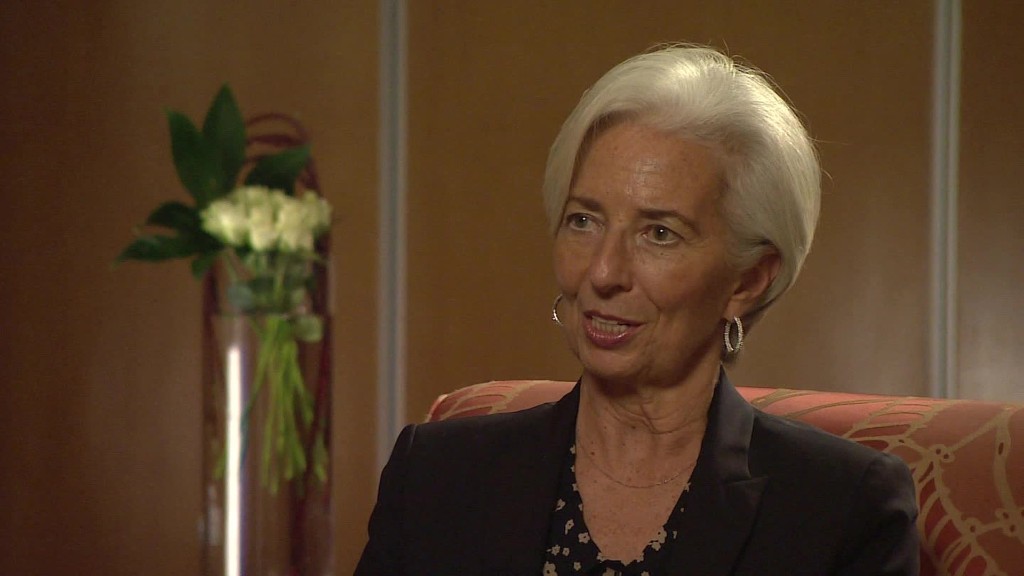 The prospects for the world economy this year are getting gloomier.
The International Monetary Fund has taken a knife to its forecasts for global growth again, warning that momentum is "ever-slowing and increasingly fragile."
For this year, the fund now expects worldwide growth of 3.2%, down from the 3.4% it forecast just three months ago, and only a hair above last year's 3.1%.
The past few months have seen financial market turmoil, weakening momentum in advanced economies and more difficulties for emerging and lower-income economies, the IMF said Tuesday.
Related: Central banks' steroids aren't working
If global market turbulence resumes or China's slowing economy throws out any nasty surprises, the picture could darken further, it warned.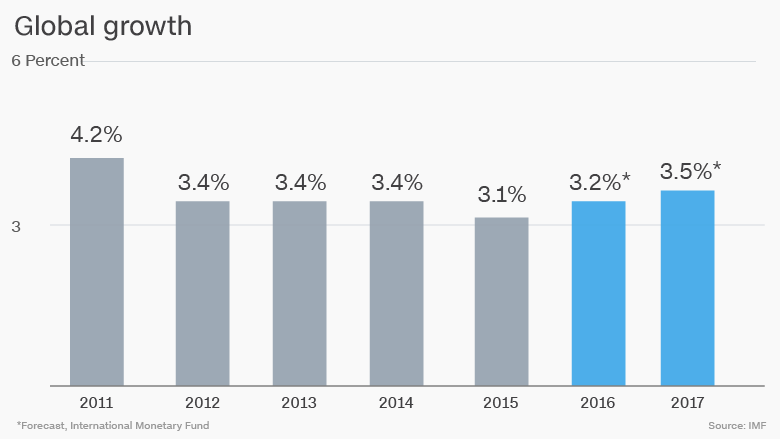 The fund flagged a range of issues originating outside the realms of finance and economics -- including Britain's possible departure from the European Union -- that are threatening to wreak havoc.
"A 'Brexit' could do severe regional and global damage by disrupting established trading relationships," said Maurice Obstfeld, the IMF's economic counselor.
He also expressed concern about a broader inward shift in U.S. and European politics, driven partly by income inequality, globalization and fears about terrorism.
"The result could be a turn toward more nationalistic policies, including protectionist ones," Obstfeld said.
Related: IMF chief warns against Brexit
The IMF's global forecast for this year was dragged down by weaker prospects across many economies. It made big cuts to its predictions for some oil-producing nations like Nigeria and Russia, which have been suffering from the slump in oil prices.
It also dialed down its projections for many big advanced economies, including the U.S. The heaviest hits affected the outlook for Japan, Britain and Italy.
"For the first time, we're seeing the direct impact on our economy of the risks of leaving the EU," British Chancellor of Exchequer George Osborne said in a statement responding to the IMF report.
The fund also trimmed its global forecast for next year to 3.5% from its previous prediction of 3.6%.
Obstfeld called on countries around the world to come up with an "immediate response," including keeping interest rates low and investing in infrastructure to spur growth.
"If national policymakers were to clearly recognize the risks they jointly face and act together to prepare for them, the positive effects on global confidence could be substantial," he said.