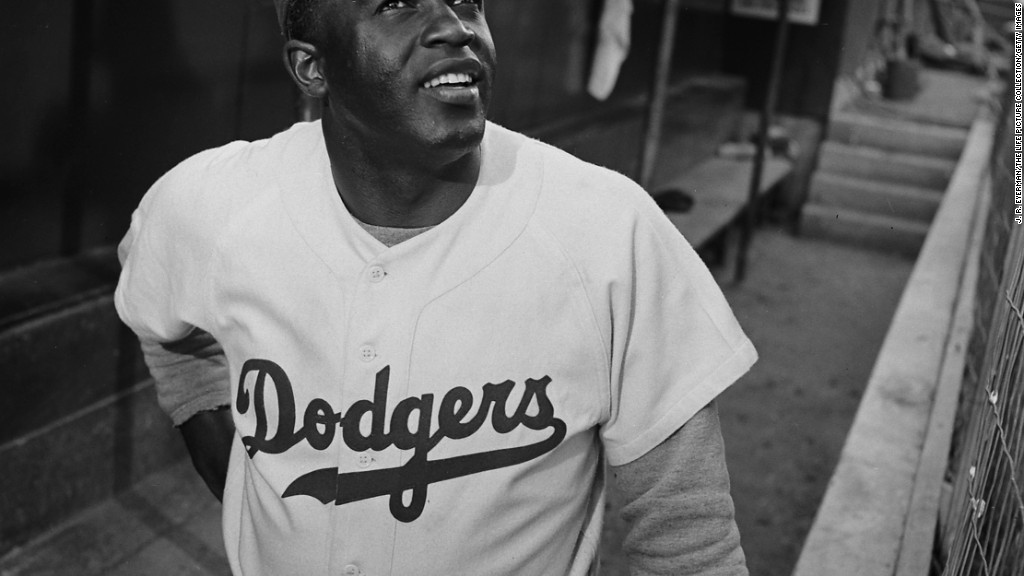 "A life is not important except in the impact it has on other lives," Jackie Robinson was once quoted as saying. It's a statement that captures the spirit with which he lived his life -- from baseball player to civil rights pioneer -- and one that rings true today.
Jackie's message suggests that fostering an inclusive culture is everyone's responsibility, whether you are a bank, a baseball player, a filmmaker, or simply a citizen of the world. With much emphasis on what drives us apart today, we celebrate the moments that can unite communities around the belief that everyone should have a fair shot at achieving their greatest potential.
These are the beliefs that have driven our partnership for the past nine years. We, a filmmaker and a bank, have come together on eight different occasions to highlight films that celebrate our nation's history and the important characters that have shaped our culture into one of tolerance, respect, and aspiration.
Related: Starbucks' Howard Schultz on how we can reclaim the American Dream
Our most recent collaboration, Jackie Robinson, currently airing on PBS, chronicles Jackie's life both on the field as the first African American to play in the major leagues, and off as a prominent civil rights leader and activist for social change. It also highlights the impact of Jackie's wife, Rachel Robinson, who fought alongside her husband in the Civil Rights Movement and became a symbol for women's empowerment.
This portrayal of the Robinsons' lives and their fight for social justice comes at a critical moment in our nation's history -- a moment when we find ourselves reflecting on issues and recent events that represent more than 50 years of triumphs, failures and reasons why we simply must do better by each other. Events in Ferguson and Charleston -- as well as many other communities across our country -- have brought many of these issues to a head.
We must learn from the past, be inspired by the progress we see, and not shy away from the tough conversations about issues of inclusion and civil rights that can only make our country stronger.
Related: Unstereotyped: Muslim feminists fight for change
Film can enable the legacy of people like Jackie to become relevant in the present day. And companies can use their scale and reach to ensure that these powerful stories reach a broad audience, sparking a dialogue that can drive change.
We hope this film inspires you to have a conversation on these important topics -- using Jackie's history on and off the baseball field as a powerful example of civil rights and inclusion. This ensures that heroes of history like Jackie continue to make a difference today. Their legacy lives on, taking on a new -- but no less powerful -- meaning.