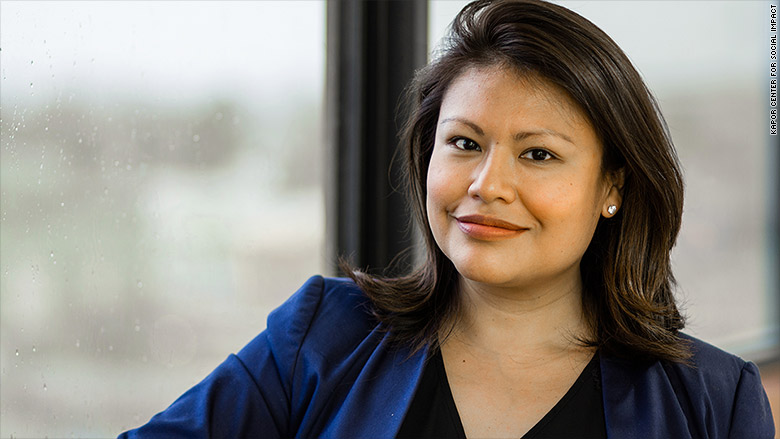 In the world of venture capital, Latino-owned businesses are rarer than billion dollar unicorns.
Only about 1% of all Latino-owned businesses created between 2007 and 2012 in the U.S. received venture capital or angel investments, according to a report by the Stanford Graduate School of Business that surveyed roughly 1,800 businesses.
One big reason: Very few Latino-owned firms are even walking through the doors of venture capital firms to begin with.
Of all the firms that received VC funding, 87% had white founders, according to report from CB Insights. Asian-owned firms ranked a distant second, at 12%, while Black-owned companies represented a tiny 1% sliver. CB Insights said it did not break out a figure for Latino-owned firms.
Related: America is missing out on a $1.4 trillion Latino business opportunity
Jeff Wasson, a partner at venture capital firm, Boost VC, said he has funded companies with founders from all over the world, including India, Pakistan, Eastern Europe and Israel. But he says Latino founders are a rare breed.
"Maybe there are reasons that I can't see that are closing doors to people, that are making them give up before they even try," he said.
That's exactly the problem, says Carolina Huaranca, Kapor Capitals' newest VC principal.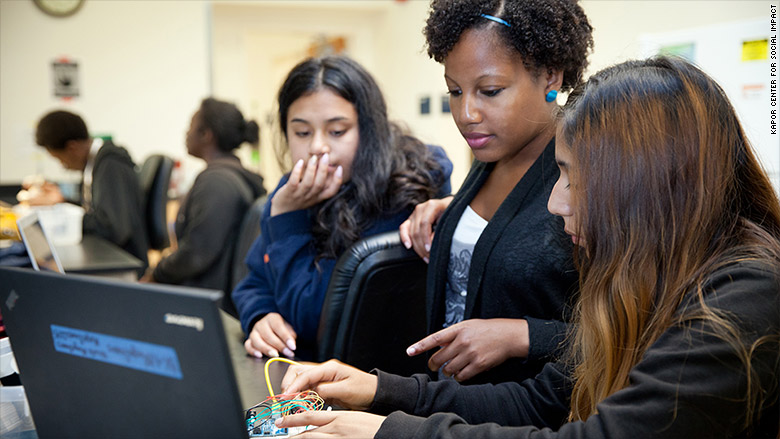 "There's a leaky pipeline to tech for Latinos. There are issues of education and access, even before we get into funding," she says.
Huaranca says one big reason for this is an inadequate educational system. Many of the schools that Latino students attend are underfunded, overcrowded or both, she said.
In 2014, the high school dropout rate for Latinos was 10.6%, according to the National Center for Education Statistics. While that's a vast improvement from 2000 -- when the dropout rate was 28% -- it's still well above the national average of 6.5%.
Related: Immigrants, these cities want you!
And a recent Pew Research Center analysis of Census Bureau data found that Hispanic college students are less likely than their white counterparts to enroll in a four-year college, less likely to attend a selective college and less likely to complete a bachelor's degree.
For those who do graduate, Huaranca says that many won't pursue careers in tech or have the connections needed to launch a startup.
To help open the door for young people of color, Kapor created the Level Playing Field Institute (LPFI,) a non-profit which runs free programs like Summer Math and Science Honors (SMASH).
The STEM-intensive college prep program, which began in California, brings ninth graders to live on a college campus for five weeks and introduces them to everything from how to start their own company to how to enter the venture capital field.
Related: Startup helps Latino businesses get funding
"These kids are getting exposed to it early and we're bringing in Latinos working in tech," she said. "We're bringing in people that look like them."
This summer, the program is expanding to Morehouse College, a historically black college located in Atlanta, Georgia. Morehouse is the fifth school to join SMASH and the first one located outside of California.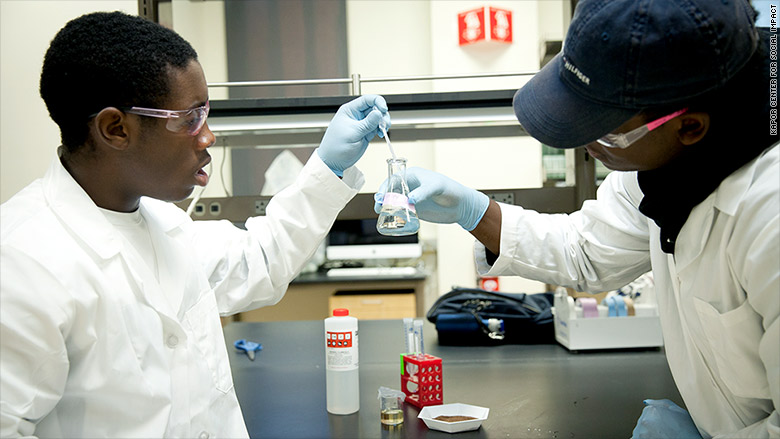 But, as Huranca points out, education is only part of it.
Due to the economic insecurity that many Latino families have experienced in the U.S., they often tend to be risk averse, she explained. "When I got a Wall Street job [my family was] very happy and celebrated it. When I told them that I was going to a no-name startup, you can imagine how many families might react," she said.
And Silicon Valley's insularity can create its own problems.
"When I came to the Valley I visited a friend at a tech company," Huaranca said. "There was a big catered party, and when they were cleaning up, someone handed me a plate."
Only 2% of principals at venture capital firms with decision making positions are African-American or Latino, according to the National Venture Capital Association.
Related: Stanford students demand more diverse faculty
Before joining Kapor, Huaranca had founded a startup and remembers pitching it to VCs, who were mainly white men. She says they didn't relate to her as a Latina.
"That's an issue when someone like me is not on the other side of the table," she said. "Instead of talking about how we were monetizing our product, I spent valuable time educating folks."
Now she is on the other side. And she's happy to be at Kapor, which only invests in startups that establish "appropriate" diversity goals. They must also invest in resources that mitigate bias in recruiting, hiring, and employment, among other criteria.
Huaranca says the firm's portfolio is more than 50% diverse.
"Women, Latino and black founders are creating companies based on their experiences," she said.
Plaza Pre-K, for example, is a Latina-owned business that sells a product that translates homework for parents who aren't proficient in English so they can help their kids with assignments.
"The traditional Silicon Valley investor isn't thinking about that," Huaranca said.