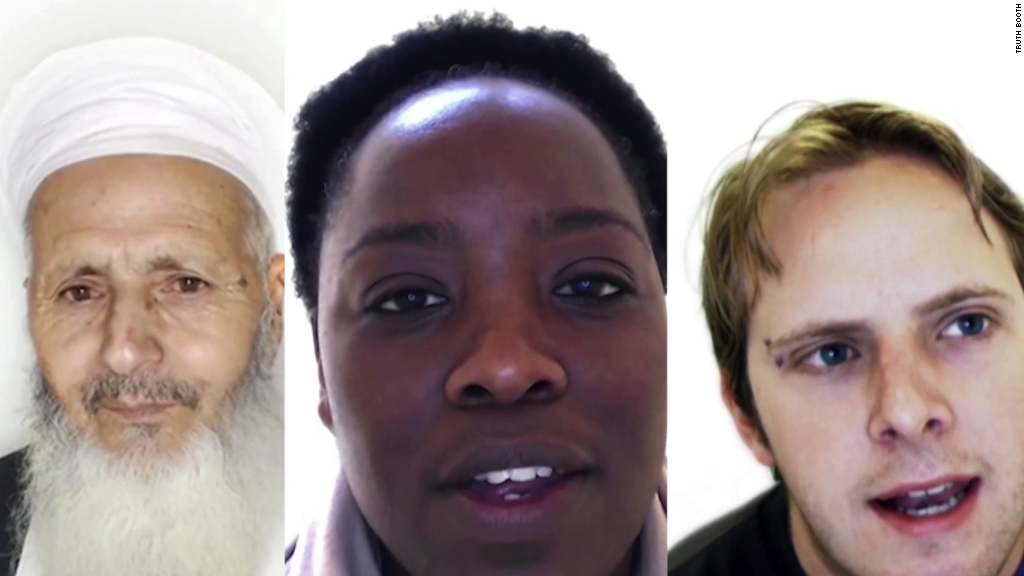 The truth will unite us. That's the thinking of a group of artists behind The Truth Booth.
The Truth Booth is an inflatable bubble that has traveled from Ireland and Afghanistan to South Africa and Cleveland.
The booth is set up with a video camera that gives people two minutes to finish the sentence, "The truth is ..."
More than 6,000 people have anonymously spilled their truths inside these modern day confession booths in the last five years.
Now, the artists want to bring the booth (they have two) to all 50 states. In a bid to do so, they launched a Kickstarter campaign on Tuesday.
"Ahead of the presidential campaign, as things become more charged, we really want to help people recognize that we all have more things in common than we have that separate us," said Hank Willis Thomas, one of the four artists behind The Truth Booth.
Their goal is to raise at least $75,000, which will foot the bill to bring the booth to just seven states. Every additional $10,000 raised will give them the means to travel to an additional state. The goal is all 50 states before the election. They'll also raise funds from foundations.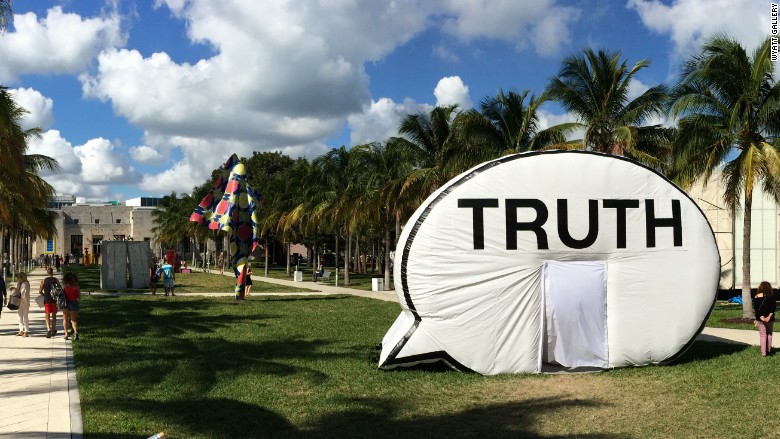 Related: Black entrepreneur to investors: 'Stop pretending like race isn't an issue'
"Everyone can be an expert on the truth," said Thomas. "Sometimes it sounds generic, but for the most part is sounds really raw."
At times political, at times personal, the point is to elevate the voices and concerns of the public, said Thomas.
A collection of past recordings reveals a mix of heartbreaking, inspiring and unfiltered truths. One woman admitted that she'd she'd attempted suicide five times. Another young boy discussed his autism.
"The truth is I fear every day walking down the street," said one man.
"The truth is there are still people out there who judge you by the color of your skin," said a woman.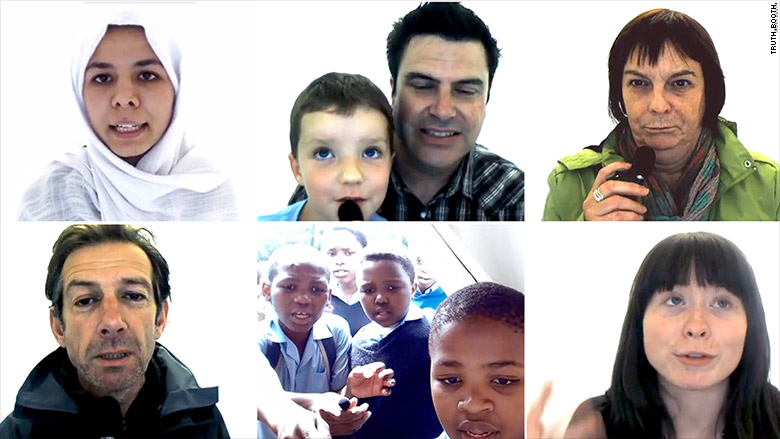 "We all have a story and people don't know that story until you actually tell them," said one young girl.
Related: She's in the business of rewiring your mind
Thomas, who is based in New York City, said the project was inspired by the 2006 Lebanon War. He noticed that even though Israeli and Palestinians were divided, they shared many similarities. So he produced two large balloons: One said, "The truth is I am you" in Hebrew; the other said, "The truth is I love you" in Arabic.
The Truth Booth's prompt ("The truth is...") is a nod to Nelson Mandela, who famously said "The truth is that we are not yet free."
This isn't Thomas' first Kickstarter campaign. In 2013, he raised more than $77,000 from over 600 backers to bring to life Question Bridge, a documentary-style site that examines black male identity.
The artists -- who are all part of a group called Cause Collective -- have yet to determine where they will go in each state; that will likely depend on partnership opportunities and sponsorships.
It's safe to say they'll get a mix of different voices and truths -- which they'll showcase on an interactive website that will map their progress around the country. This weekend, they were in Boston near Fenway Park. They plan to go to Philadelphia for the Democratic National Convention -- and Burning Man in Nevada this August.
"I've been surprised how interesting total strangers are," added Thomas. "That's what art does. It provides us with a space for people to do things they wouldn't normally do, to say things they wouldn't normally say."