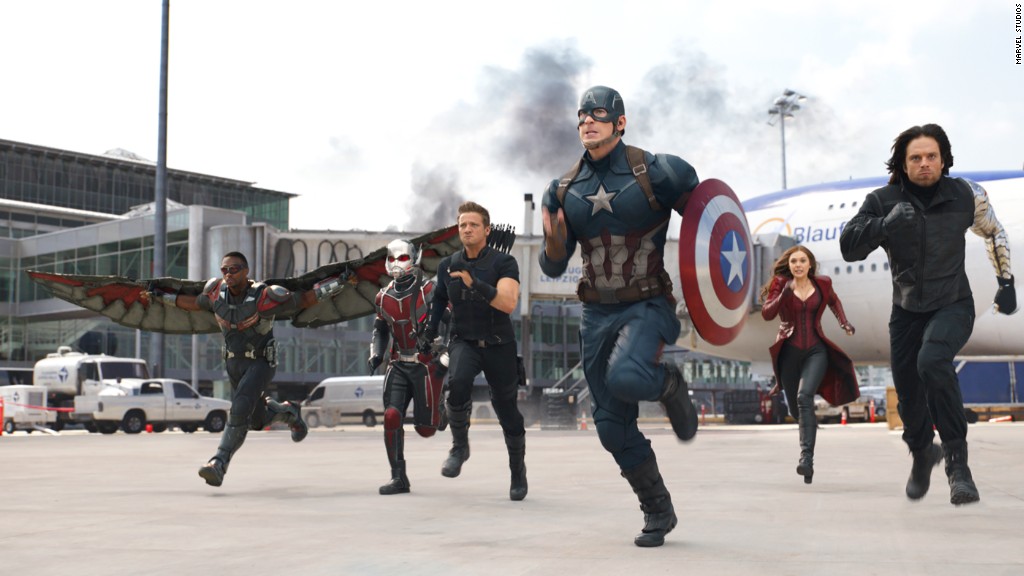 It's a homecoming for our friendly neighborhood Spider-Man.
The title of the wall-crawling hero's new standalone film is "Spider-Man: Homecoming," Sony announced at Las Vegas' CinemaCon on Tuesday.
Tom Holland, who will star as Spider-Man in the film, was on hand to help make the announcement.
The title could be a reference to Spider-Man's age, seeing as Peter Parker is in high school. But it might also allude to the character's debut film as part of Disney's (DIS) Marvel Studios.
Sony Pictures, which for decades held the rights to Spider-Man, struck a deal last year with Disney to share the franchise with The Marvel Cinematic Universe.
The move puts the web-slinger in the same stable as Marvel superheroes including Robert Downey Jr.'s Iron Man and Chris Evans' Captain America.
The new film, which is directed by Jon Watts, swings into theaters on July 7, 2017, and stars Marisa Tomei as Parker's beloved Aunt May. Holland, who is just 19 years old, was named the new Spider-Man last June.
Related: 'Captain America' trailer gives first glimpse of new Spider-Man
But fans won't have to wait until next summer to see Spidey make his big screen debut for Marvel.
The hero will fight alongside Iron Man and Captain America in "Captain America: Civil War," which debuts May 6.