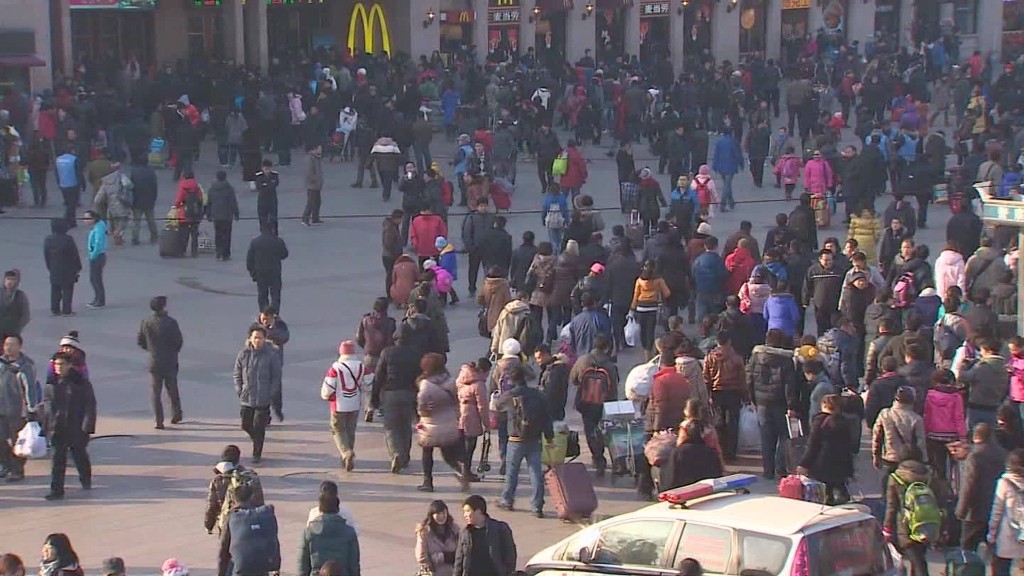 You've heard about sending a canary into a coal mine to see if it's safe for people to enter? Well, it looks like investors have sent a Caterpillar into the dark, scary coal mine that is the global economy. And it's still breathing.
Caterpillar is the top performing stock in the Dow this year, up 16%.
That is potentially a good sign for the rest of the market since Caterpillar (CAT) is extremely cyclical and also has significant exposure to what's going on with oil and other commodities -- not to mention China.
Other construction and mining equipment stocks have rebounded sharply as well.
Shares of Japanese construction equipment giant Komatsu (KMTUY) have gained nearly 15% year-to-date. Joy Global (JOY) is up more than 40% this year -- and has doubled from the lows it hit in January.
So will Caterpillar satisfy the bulls when it reports its first quarter earnings on April 22?
Wall Street is cautiously optimistic. The first quarter numbers are likely to be lousy. Analysts are forecasting a 26% decline in sales and more than 60% plunge in profits. But the worst may soon be over.
Related: China posts slowest growth in seven years, but ...
Analysts have actually raised their earnings forecasts for the second quarter and full year over the past few months.
Scott Colyer, CEO of Advisors Asset Managment Inc., said investors had gotten too bearish about China's economic outlook. That hurt stocks like Caterpillar and other big multinational industrials.
Colyer thinks investors underestimated China's willingness to do whatever it takes (paging Mario Draghi!) from an economic hard landing.
"China is doing what it should be doing to spur economic growth with rate cuts and stimulus. It just takes time to turn it around," Colyer said.
He added that the recent rebound in commodities should be good news for Caterpillar and other companies with ties to energy and basic materials.
"Commodities had been in the dog house for awhile," Colyer said. "But this looks like the last part of an ugly bear market for commodities. Every dog has its day."
It looks like every CAT has its day too.