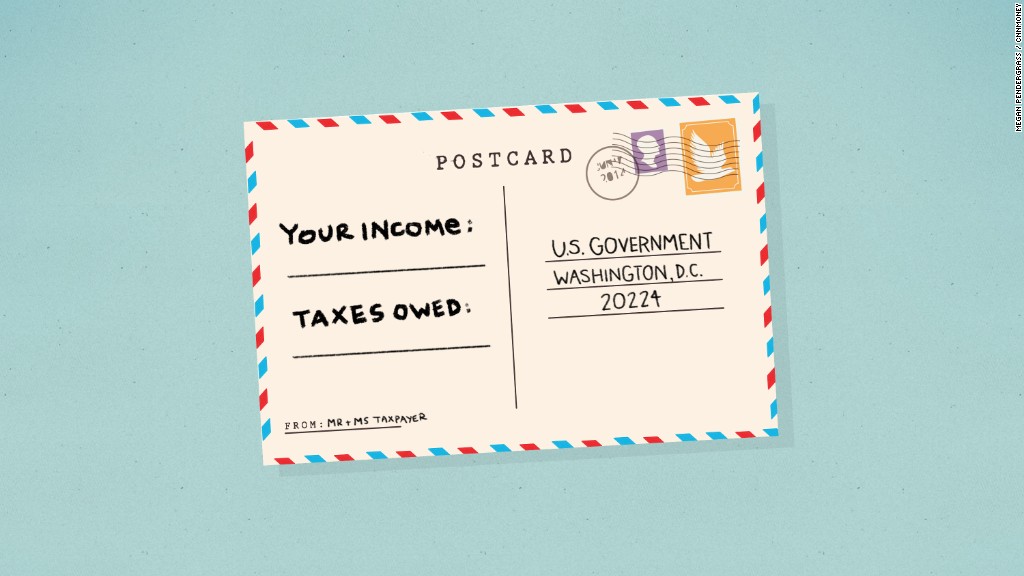 Procrastinators rejoice! The deadline to file your taxes is Monday April 18 -- three days later than usual.
But is there still time to wait for the last minute types of investors to buy leading tax preparation stocks like H&R Block, Intuit and Liberty Tax? Perhaps.
H&R Block (HRB)and Liberty Tax (TAX)(which, despite having Liberty in its name, is not one of the gazillion tracking stocks set up by media mogul John Malone) have been the investing equivalent of a tax audit -- something you really don't want.
Shares of both are down about 25% this year. I hope H&R Block doesn't pay its bow tie wearing pitchman in stock! Ditto for new spokesman Anthony Davis of the NBA's New Orleans Pelicans -- although he's not exactly hard up for cash.
Intuit (INTU), on the other hand, is thriving. The owner of TurboTax is up 7% so far this year.
You don't have to love number crunching as much as an accountant or actuary to figure out why.
Intuit's earnings are expected to increase by nearly 35% this fiscal year and another 25% next year. That's much faster than the growth rate for H&R Block and Liberty Tax.
Related: Answers to tax questions you're too embarrassed to ask
As you might expect though, Intuit is a much pricier stock than its rivals.
It trades at about 24 times earnings forecasts for its next fiscal year -- more than twice the valuations for both H&R Block and Liberty Tax.
But Intuit may be worth the premium as more and more Americans look to do their own taxes instead of shelling out money to get someone to do it for them.
Gil Luria, an analyst with Wedbush Securities, said that Intuit started promoting its services (including free tax filings) more heavily earlier on this year -- and that hurt H&R Block.
Luria conceded that bargain hunters might find H&R Block more attractive than Intuit. It pays a dividend that yields more than 3.3% too, compared to Intuit's yield of just 1.2%.
But Intuit has all the momentum right now. So anybody looking to use their tax refund to buy stocks might be better off investing in Intuit over H&R Block and Liberty.