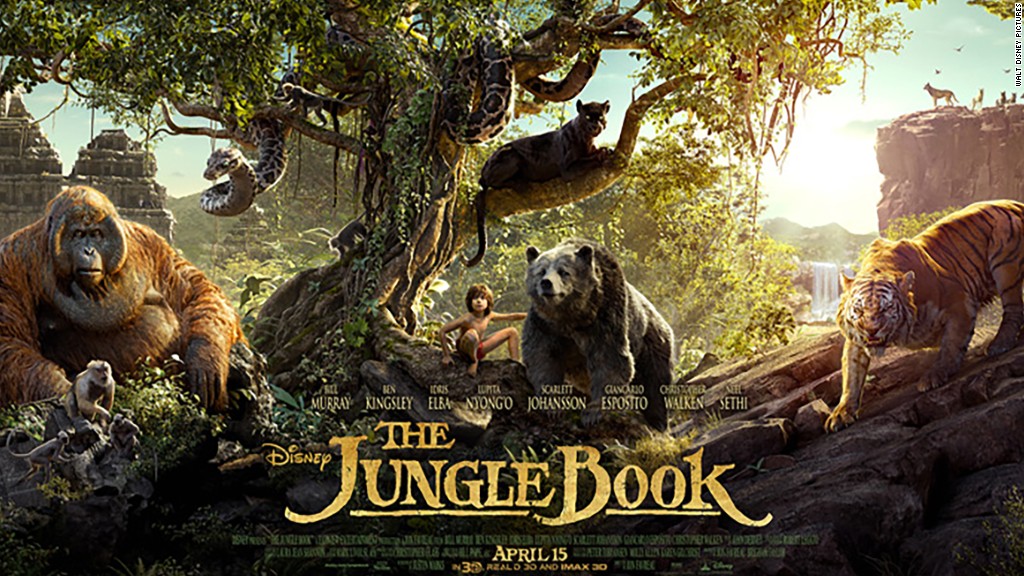 Pixar, Marvel, Lucasfilm.
These are the big three Disney (DIS) franchises everybody knows about, but there's another blockbuster formula that doesn't get as much attention: live action reboots of Disney's animated classics.
The latest in the line of live action reimaginings is "The Jungle Book," which swings into 4,028 theaters this weekend.
The film, which brings the 1967 animated film to life thanks to visual effects and voice talent from Bill Murray and Scarlett Johansson, had an impressive $32.4 million opening day on Friday.
It is now projected for an opening weekend of over $80 million at the North American box office. This would make the film the third biggest opening of the year so far.
"The Jungle Book" is the latest Disney live action animated reboot following 2010's "Alice in Wonderland," 2014's "Maleficent," and 2015's "Cinderella."
Those three films may not have gotten the attention of a "Captain America: Civil War" or a "Star Wars: The Force Awakens," but they have brought in a combined $2.3 billion worldwide.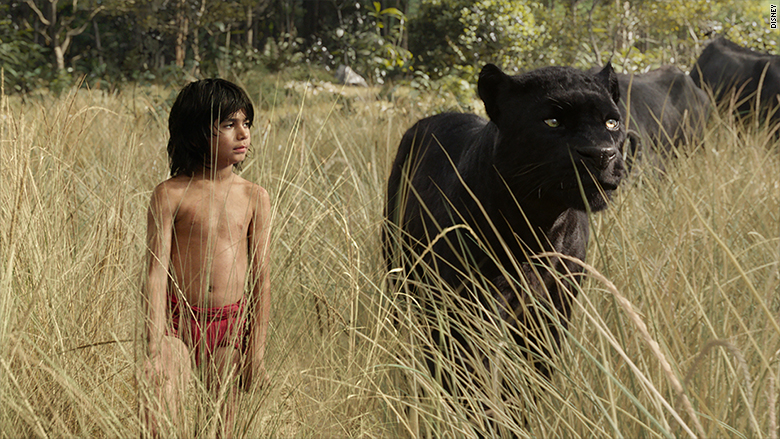 Related: Who will be the next CEO of Disney?
"Disney has had a pretty supercalifragilistic box office track record with their live action reboots of their animated classics," said Paul Dergarabedian, senior media analyst for comScore (SCOR). "By going to their extensive vault and re-imagining these titles as live action epics has provided yet another creative source and revenue stream for the company."
Disney is not even close to being done scavenging through its vault.
The studio has in the works live action reboots based on classics like "Beauty and the Beast," "Dumbo," "Peter Pan," "Pinocchio," "Winnie The Pooh," "The Sword in the Stone," "Mulan," and even "Night on Bald Mountain," which is a segment from the 1941 film, "Fantasia."
Even a sequel to "The Jungle Book" is already being planned by the studio.
Related: Disney's 'Cinderella' bibbidi-bobbidi-boos $500 million
"The Jungle Book," which is directed by "Iron Man" director Jon Favreau, may prove to be the king of the box office jungle this weekend thanks to strong reviews from critics.
Its 95% critics score on review site Rotten Tomatoes and family friendly PG rating should have kids and adults wanting to return to the jungle with Baloo and Mowgli.