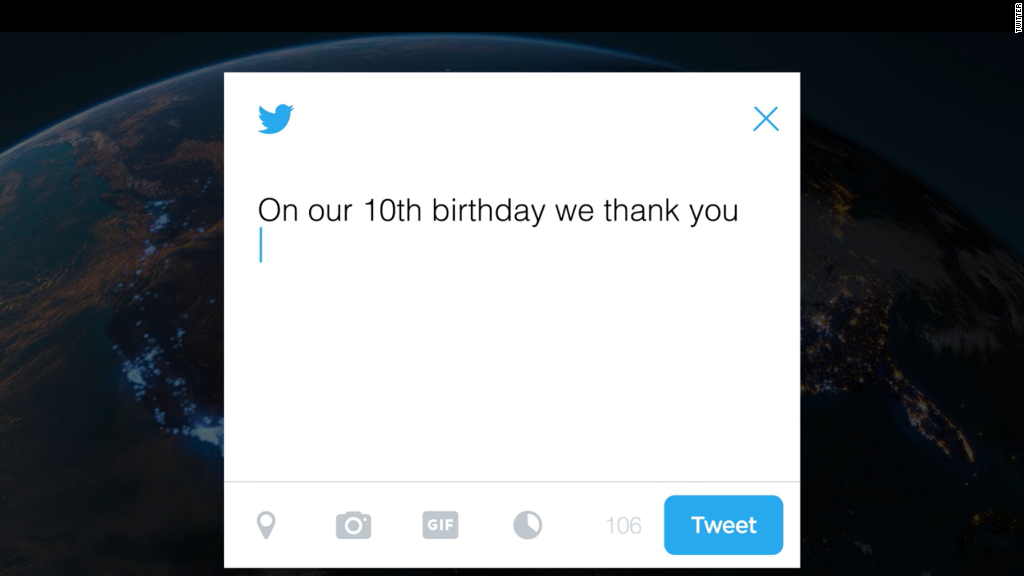 Twitter has appointed a managing director for China despite still being banned in the mainland.
CEO Jack Dorsey announced Kathy Chen's appointment in a tweet on Friday. Chen thanked Dorsey in her first series of tweets -- she's now up to seven.
In a video posted on Twitter's official Greater China account, @TwitterGCN, which launched Friday, Chen said, "I'm really excited to find more ways to create value for our advertisers."
The company opened an office in Hong Kong in March 2015 in a bid to compete with Facebook (FB) and others for China's advertising dollars.
Related: China's latest move to strengthen its grip on the Internet
"Twitter is the best way to give live updates of your products & services, and share Chinese content in real-time, with a global audience," Chen tweeted.
China's censorship apparatus -- dubbed the "Great Firewall" -- has long blocked access to what authorities deem as sensitive Internet content, including political commentary, foreign news outlets and sites such as Google (GOOG). Access to Twitter (TWTR), Facebook (FB) and YouTube is also blocked in China.
Instead, China has launched its own versions of similar sites, such as the online video site Youku and the Weibo microblogging platforms operated by Sina and Tencent.
But big Chinese state media groups -- like the news agency Xinhua and the broadcaster CCTV -- nonetheless use verified Twitter accounts to promote their English-language content internationally.
Twitter said Chen's role will be focused on ways in which the company's platform and technology can be used by developers, advertisers and other businesses in mainland China, Hong Kong and Taiwan.
Chen has over 20 years of experience in the IT industry, including at companies like Microsoft and Cisco.