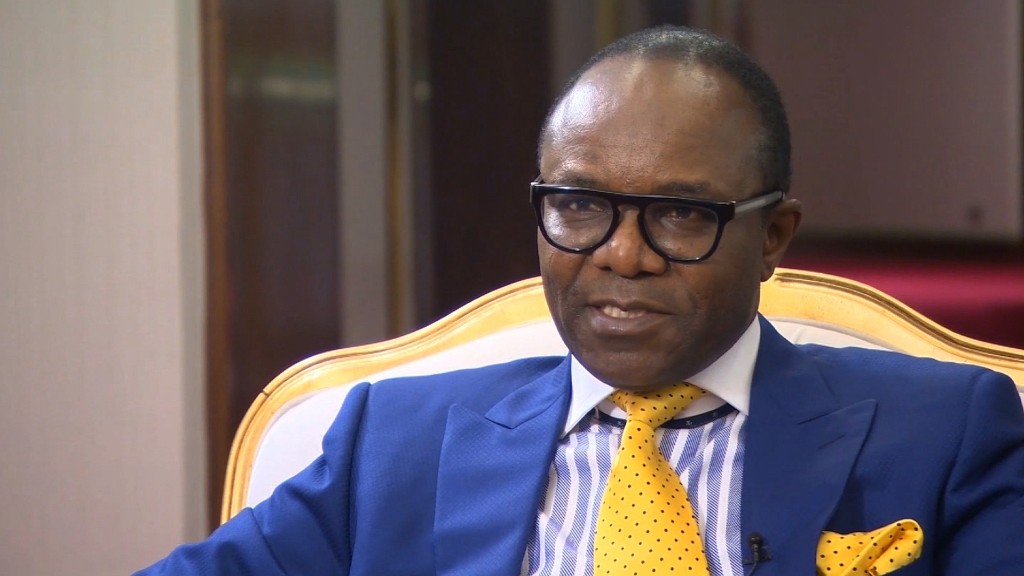 The world's top oil producers walked away from a marathon negotiating session on Sunday without an agreement to freeze crude production, a failure that could spook investors and send tremors through the oil market.
The oil ministers of most OPEC member countries, along with a handful of outsiders including Russia, spent more than 12 hours in consultation on a potential freeze. Together, they supply more than half of the world's oil.
The idea was that a freeze would help put a floor under crude prices, which have risen from $26 per barrel in February to above $40 on expectations that a deal would happen.
The failure of major producers to take steps to bolster low oil prices reflects a schism within OPEC between its biggest member -- Saudi Arabia -- and Iran, which is increasing production after years of international sanctions.
Related: India and Iran renew oil bromance
The day started with hopes that the coalition would quickly agree on a deal to freeze production at January levels for a period of roughly six months. But a series of delays made it clear by late afternoon that the talks were in danger of falling apart. Talks concluded just before 9 p.m. in Doha.
Qatar's oil minister said that the countries "need more time" to agree on a production freeze and suggested that recent price gains had improved the overall position of producers.
It's not clear when major producers will again meet to discuss a potential freeze, suggesting there will be further delays in their efforts to reverse a historic price collapse that has lasted nearly two years.
Last week, Prince Mohamed bin Salman, who is Saudi Arabia's defense minister and second in line to the throne, said during an interview with Bloomberg that his country would not agree to a freeze without a reciprocal commitment from Iran.
That contradicted the statements of other Saudi officials, and it wasn't clear how the kingdom would approach negotiations in Qatar.
Iran has made clear that it will not participate in a freeze until it is able to pump 4 million barrels per day and has regained much of the market share it lost under sanctions.
Iran was asked not to attend the Qatar meeting if it was not willing to sign up to a production freeze, an Iranian source told CNNMoney. The source said the country will stick to its plan and gradually increase output by 700,000 barrels per day.
"We won't shock the market," the source said. "At the same time, we won't be blinking before [the Saudis]."
Related: OPEC pumps more oil despite warning of fragile demand
Investors are likely to push prices lower when markets open for trading on Monday, resulting in more pain for governments that have seen their budgets trashed as prices dropped. Even Saudi Arabia has been forced to introduce deep spending cuts and reduce subsidies.
Producers must now also grapple with the looming question of demand. OPEC warned in its most recent report that global demand for its product is fragile, despite low prices. Some of its major customers are suffering from slower economic growth, and the removal of fuel subsidies in oil producing countries may also be hurting. In addition, mild weather in the Northern Hemisphere was discouraging buyers.
Analysts say that for prices to truly recover, a production cut -- not a freeze -- would be required, an eventuality that now seems extremely unlikely.
"A further recovery in oil prices would surely require outright cuts in global supply and increases in demand, which suggests that the next big move up will not take place until next year when the market should be much closer to balance," said Capital Economics.