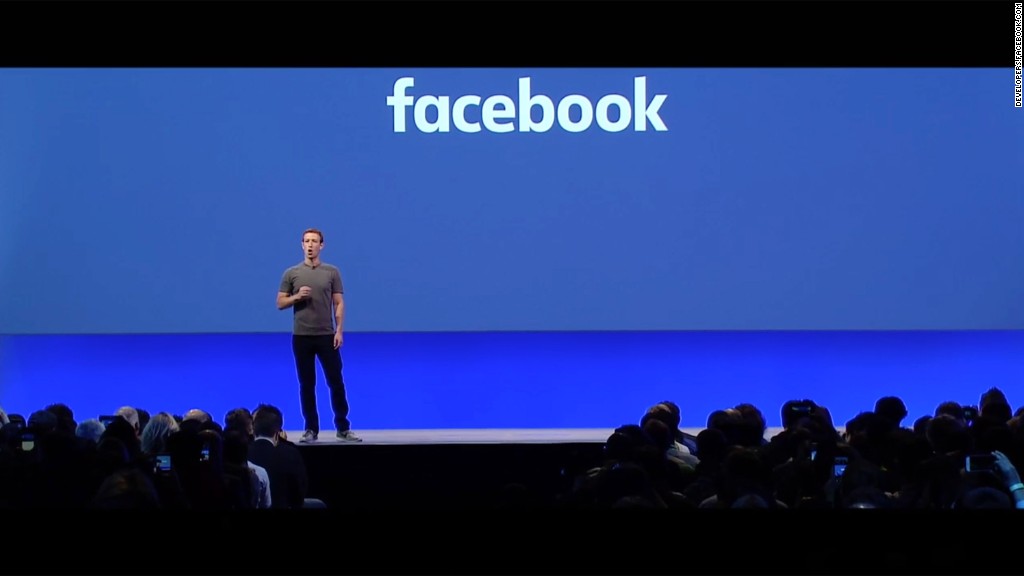 Donald Trump says he's not worried about Facebook trying to derail his campaign for the White House.
The Republican candidate responded this weekend to a report that Facebook employees wanted CEO Mark Zuckerberg to consider the company's "responsibility" to stop Trump from winning the nomination.
He called into Fox News on Saturday and said, "I think Facebook is good, and I can't imagine them doing anything."
"I'm very successful on Facebook," he said. "Somebody said I'm one of [Facebook's] great stars -- so...I don't think they'll be doing very much."
Trump was responding to a question about a Gizmodo report published on Friday. The report shows a screenshot from an alleged internal Facebook poll that ran last month.
The poll asked, "What would you like to ask Mark at Q&A tomorrow, Friday, March 4, 2016?" And in the screenshot, there were five responses.
The fifth and last said this: "What responsibility does Facebook have to help prevent President Trump in 2017?"
A Facebook (FB) spokesman would not comment on the legitimacy of the screenshot.
Zuckerberg holds a Q&A session with employees every Friday, and staff members pose their questions ahead of time on a message board that everyone in the company can see.
Even if the screenshot is legitimate, it's unclear who asked the question initially, how many people ultimately voted for the question, and whether or not the question was actually asked.
Related: How Rupert Murdoch warmed up to Donald Trump's candidacy
In a statement, the spokesman told CNNMoney on Sunday that the company has not "and will not" use its services "in a way that attempts to influence how people vote."
"We as a company are neutral," the statement reads. "We encourage any and all candidates, groups, and voters to use our platform to share their views on the election and debate the issues."
Related: China official says Donald Trump 'is an irrational type'
Zuckerberg hasn't commented on the report, but COO Sheryl Sandberg addressed the idea of influencing elections back in 2014.
"Facebook would never try to control elections," Sandberg said in an interview with NDTV, a news channel in India.
At the time, Facebook was facing a huge backlash over a News Feed experiment that sought to measure people's emotional responses when they were shown a different mixture of positive and negative posts.
The results of the study suggested that Facebook could influence people to share negative posts if they were shown more negative news and the same with positive news.
Related: Mark Zuckerberg talks drones, bots -- and takes jab at Trump
Zuckerberg has also gone after Trump in his own way, most recently during his keynote speech at F8 last week.
"I hear fearful voices calling for building walls and distancing people," said Zuckerberg, seemingly referring to Trump's repeated claims that he plans to build a wall along the U.S. border with Mexico.
But Trump seems unfazed by Zuckerberg's comment too.
"I never met him, I never spoke to him, and he never mentioned me by name so, you know, perhaps he's talking about somebody else, but we do have to have a wall," Trump said on his call to Fox.