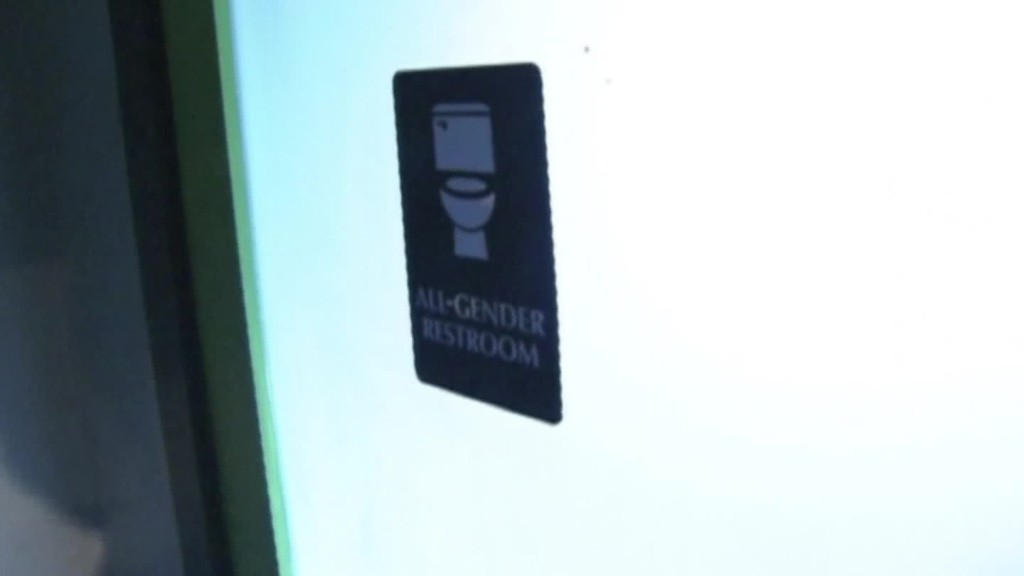 They were joined Monday by the rock band Boston as the list of musicians and companies pulling their performances and business from the state grows in protest of the law.
Pearl Jam announced that it would cancel its upcoming show in Raleigh, North Carolina, on April 20.
"This will be upsetting to those who have tickets and you can be assured that we are equally frustrated by the situation," a statement read on the band's website. "The HB2 law that was recently passed is a despicable piece of legislation."
HB2, which passed in March, prevents cities from creating non-discrimination policies based on gender identity and mandates that students in state schools use the bathroom that corresponds with the gender on their birth certificate.
"We want America to be a place where no one can be turned away from a business because of who they love or fired from their job for who they are," the band's statement said.
Pearl Jam, which is led by lead singer Eddie Vedder, added that it will provide funds to local groups who are opposed to HB2 to "help facilitate progress on the issue."
"In the meantime we will be watching with hope and waiting in line for a time when we can return," the band said. "Perhaps even celebrate."
Pearl Jam is the biggest music group to pull out of the state since Bruce Springsteen and the E Street Band canceled its concert in the state over the law a few weeks ago.
Boston was scheduled to play in Charlotte, Greensboro and Raleigh on May 4, 5 and 6. Those dates are all now canceled.
On his web site, Boston founder Tom Scholz said the band was refusing to play "in order to raise awareness, and protest in the strongest terms, the recent passage of HB2."
Related: Cyndi Lauper to use North Carolina concert to raise money for LGBT group
While expressing his "sincere apologies" to fans who already bought tickets, he said "it is likely that some members of our audience and/or their loved ones are affected on a daily basis by this ugly expression of intolerance."
Both bands said tickets will be refunded.
Besides Springsteen, Ringo Starr and Cirque du Soleil have canceled shows in North Carolina.
But Jimmy Buffett said on April 12 that he would go ahead with his North Carolina shows on April 21 and 23.
Whether he ever schedules another show in North Carolina "would definitely depend on whether that stupid law is repealed," said Buffett.
Cyndi Lauper said that she'll do her show in Raleigh on June 4, but would donate the proceeds to an LGBT rights group.
Related: NBA keeps 2017 All-Star Game in North Carolina despite 'anti-LGBT' law
The NBA is still planning to hold its 2017 All-Star Game in Charlotte. Commissioner Adam Silver said the NBA would have more leverage to change the law by keeping the game in the city and pressuring lawmakers.
More than 120 companies have denounced the law, including PayPal (PYPL)and Deutsche Bank (DB), which canceled plans to expand in North Carolina, costing the state 650 jobs.
Bryan Adams canceled a show in Mississippi to protest a similar law there.
-- Aaron Smith, Tom Kludt, Robert McLean, Ahiza Garcia and David Goldman of CNNMoney assisted with this story.