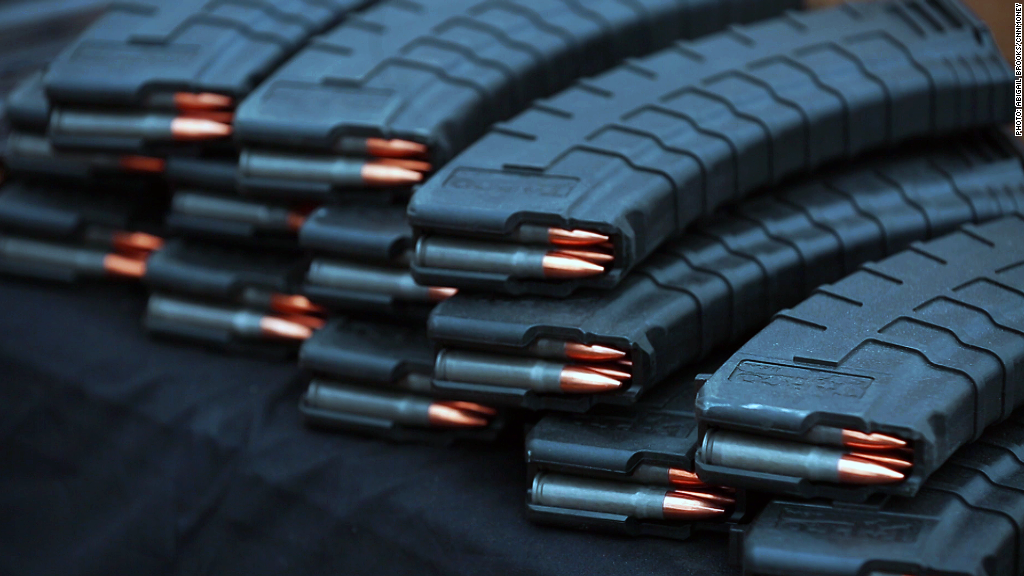 An unprecedented surge in gun sales created tens of thousands of jobs last year.
The gun industry added 24,763 jobs in 2015 for a nationwide total of 287,986, according to the National Shooting Sports Foundation.
That's an increase of nearly 10% from the year before in manufacturing and retail jobs for guns, ammunition and related supplies, like hunting gear.
Job growth in the last few years has been "nothing short of remarkable," said the NSSF, which reported a job increase of 73% since 2008.
The NSSF, the gun industry group based in Newtown, Connecticut, said the jobs average $50,180 in annual wages and benefits. Many of these jobs are located in rural areas and small towns where cost of living is relatively low.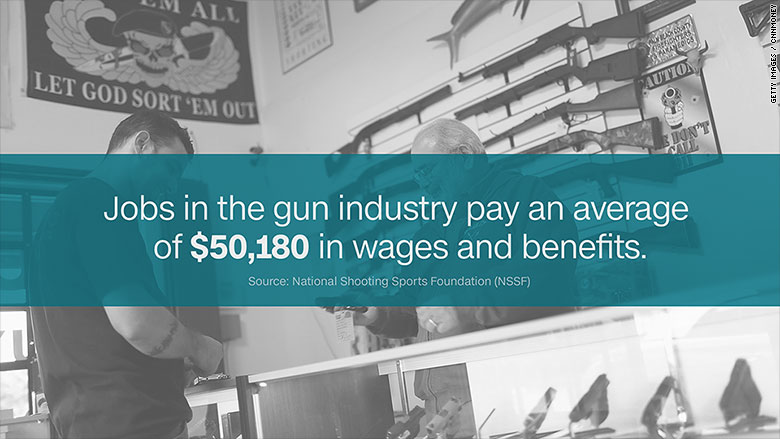 Related: Beretta opens new gun factory in Tennessee
The top states for gun industry jobs are Texas, with about 21,386, followed by California, Florida, Pennsylvania, Ohio, North Carolina and Missouri.
The NSSF said the "economic impact" from revenue, wages, benefits and taxes totaled $49.3 billion last year, an increase of nearly 15% from 2014. This is a broad measure that includes revenue, wages, benefits and taxes related to gun sales.
Last year was a record for background checks conducted by the FBI. Background checks are not the same thing as sales, but they can serve as an indication of sales activity.
Related: The recent rise and fall of the AR-15
Sales are being driven by a desire for self-defense and concerns that more gun control legislation could make guns harder to acquire. The biggest month for FBI background checks last year was December, when 14 people were murdered in a mass shooting in San Bernardino, California.
Gun sales remains strong so far this year, with FBI background checks on track to break a new annual record.