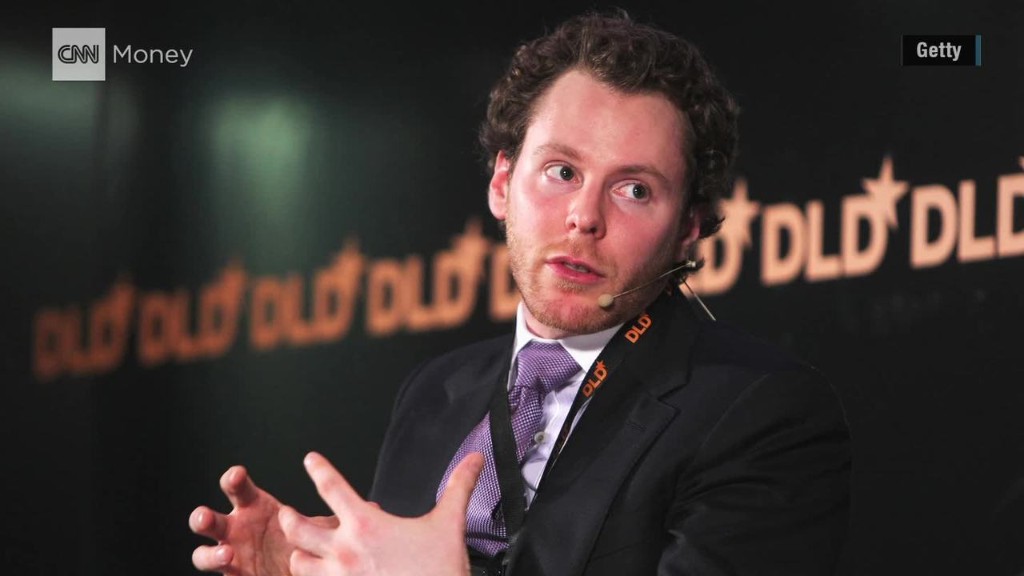 One of the founders of Chinese tech giant Tencent has promised to gradually donate more than $2 billion worth of company shares to a new charitable fund.
The big pledge by Tencent CEO Pony Ma is the latest major philanthropic move from the fast-growing ranks of Chinese billionaires.
The new fund will support a range of causes in China including health care, education and the environment, Tencent (TCEHY) said in a statement Monday. It will also back projects around the globe focused on innovation in technology and science.
"After 10 years of exploration and participation in philanthropic activities, I increasingly feel a better way to continue giving back to the society is to do it over a longer term and in a more organized way," said Ma, whose personal wealth is estimated to be around $19 billion.
His planned donation appears to be the biggest to be publicly announced in China since Jack Ma and Joe Tsai of Alibaba pledged roughly $3 billion worth of share options to two charitable trusts in 2014. But it pales in comparison to Facebook CEO Mark Zuckerberg's declaration in December that he would gradually give away 99% of his shares, which are worth tens of billions of dollars.
Related: Chinese struggle to give away their riches
Pony Ma's fund will be set up and run by a team of professionals, Tencent said. That makes sense considering the difficulties some wealthy Chinese have faced in trying to give their money away.
China now has more billionaires than the U.S., according to Hurun Report, a wealth-research firm. But the Chinese non-profit sector has suffered from a relative lack of trusted organizations, weak tax incentives and public concerns over transparency.
Last month, Chinese legislators passed a new charity law aimed at loosening restrictions on fundraising and improving tax benefits. But it remains unclear how much of an impact it will have.
Advocates say big donations by prominent tycoons can help encourage other billionaires to share their wealth.
Pony Ma's pledge involves 100 million Tencent shares, which closed Tuesday at 165.50 Hong Kong dollars ($21.34). He currently holds just under 830 million shares in the company, according to a stock exchange filing last week.