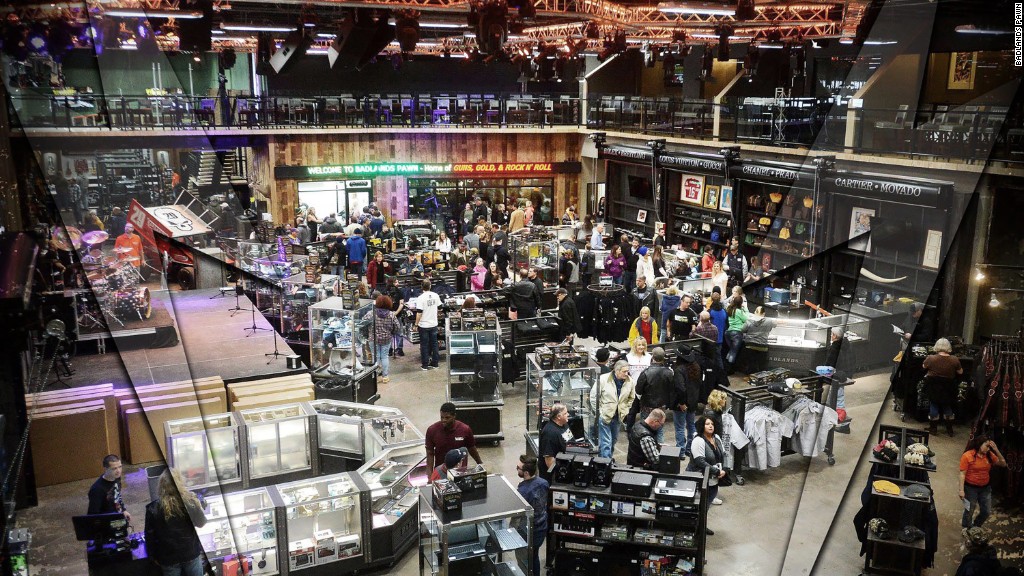 Imagine a theme park crossed with a pawn shop. What would it look like?
The answer lies in South Dakota.
Badlands Pawn is a 70,000-square foot space in Sioux Falls where, yes, you can peruse pawned goods. But there's also a 14-lane firing range, a foundry, a radio station, a tattoo shop and a casino.
"Every time you walk into it, you'll experience sensory overload," said Chuck Brennan, CEO and founder of Badlands Pawn.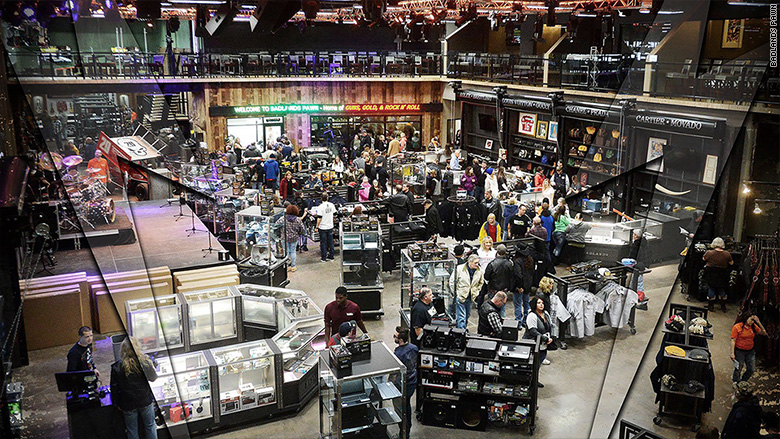 Since it opened in November, Badlands Pawn has averaged between 500 and 2,000 visitors a day, said Brennan. Most come from neighboring states: North Dakota, Minnesota, Kansas and from Omaha, Nebraska.
"The furthest they've come from was Norway," he said. "It was for the KISS concert."
Yes, the pawn shop also doubles as a concert venue that can hold 1,600 people.
"Everything on the floor of the building -- the cabinets, racks -- are on wheels," Brennan said. "This allows us to quickly move things away into our warehouse and convert it into a concert space in 45 minutes."
Related: America's abandoned factories in hot demand
It explains Badlands Pawn's tagline: "Guns, Gold & Rock 'N Roll."
"You can shoot everything from cowboy-era guns to handguns and a .50-caliber machine gun here," said Brennan. And at any given time, there's $1 million worth of one-ounce gold bars on display.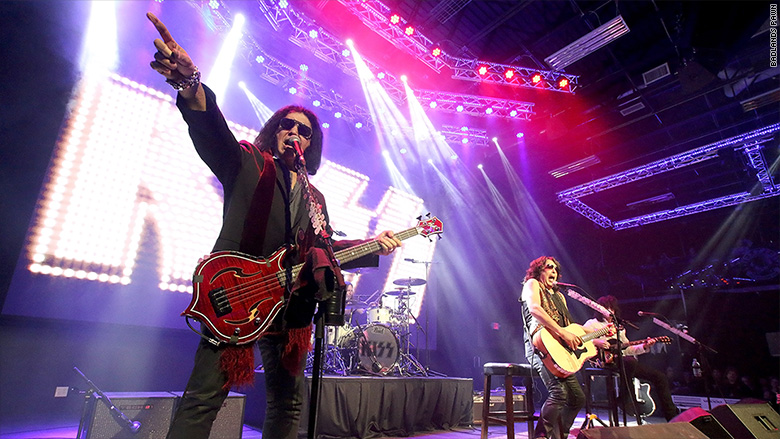 Brennan hit on the idea to create what could be the nation's most unique pawn shop about four years ago.
His own background -- he had been in the short-term lending business -- gave him a good understanding of the industry.
Related: Sky Taxis are about to become a reality
He liked that the pawn industry tended to be fairly resistant to economic ups and downs. And he noted how it was making a mark in pop culture with the success of shows like "Pawn Stars."
"There's something fascinating to people about the treasure hunting aspect of it," he said.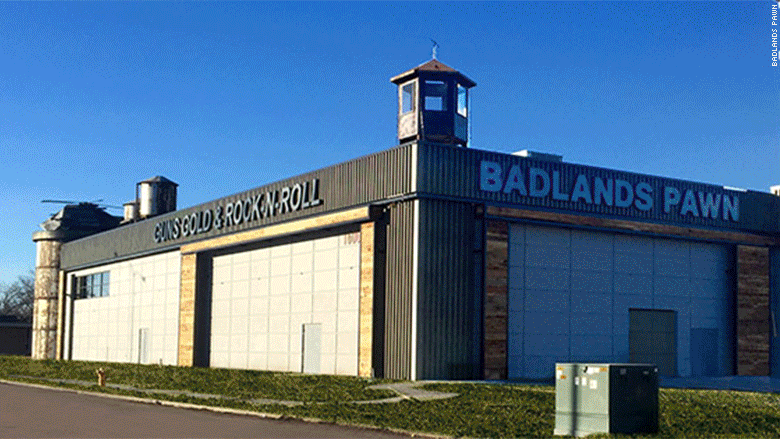 Badlands Pawn cost $20 million and took about a year to build.
"We spent a lot of money to make the building look sh***y on the outside," he said, adding that the idea was to give off a post-apocalyptic vibe.
Slater Barr, president of the Sioux Falls Development Foundation, credits Brennan for devising such an innovative business concept.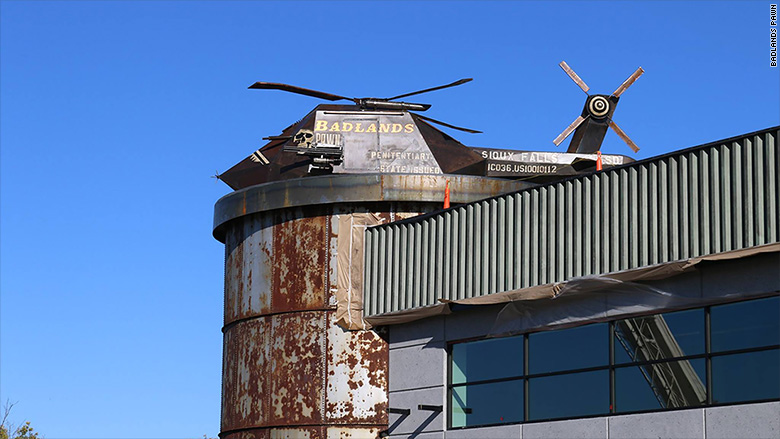 "Cities tend to look at projects like these and only consider the direct economic impact," said Barr. "But there's a far greater impact, which is the ability of a community to attract talent."
Badlands Pawn, he said, could offer both.
The facility employs 140 people, and Brennan said he's already heard that area businesses are benefiting from its visitors. "People are buying more food and gas, and filling up hotels here," he said.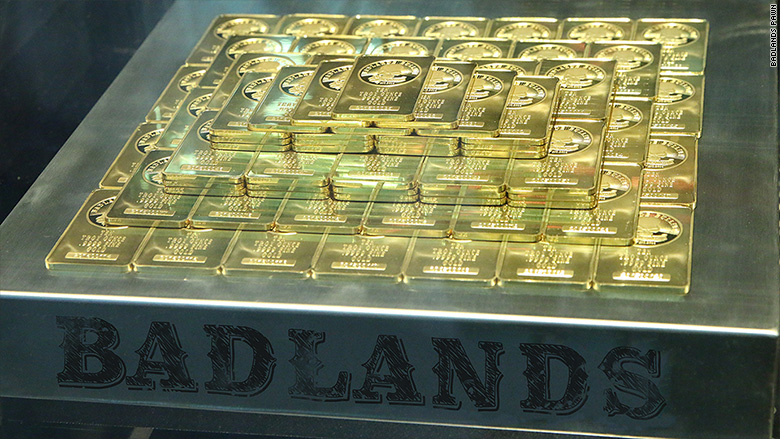 Brennan is thinking ahead about a second location for another pawn shop destination. He's considering Nashville, Reno or Rapid City, South Dakota.
"We're definitely planning a second one. But first we'll see what's working or not working with this one," he said.