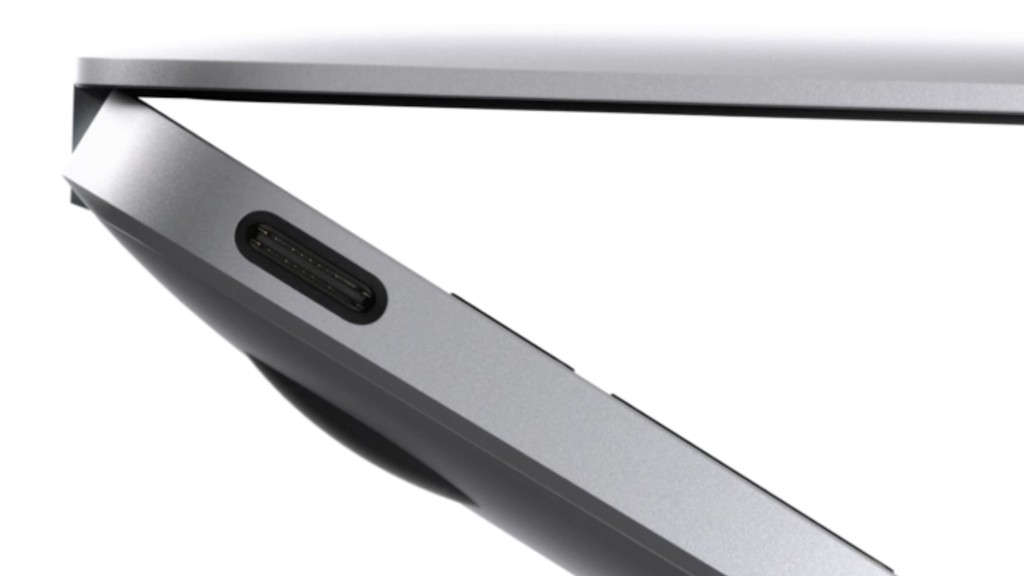 Apple dunked its MacBook into a pot of rose gold paint and gave its guts a few upgrades too.
On Tuesday, Apple released a set of updates to its ultra-thin and light laptop line, including an extra hour of battery life, newer processors, better graphics card, and faster flash storage.
The starting $1,299 model for the 12-inch MacBook now comes with the latest 1.1 GHz Intel Core m3 processor and 256 GB of flash storage. The $1,599 version comes with a faster 1.2 GHz Intel Core m5 processor and 512 GB of flash storage.
The MacBook now has up to 11 hours of battery life, which is an hour more than that of the 11-inch Macbook Air and an hour less than that of the 13-inch MacBook Air.
But Apple (AAPL) didn't neglect its MacBook Air, giving the 13-inch model a boost in memory. The new MacBook Air start with 8 GB of memory, making it comparable to the new MacBook.
Apple started selling the new MacBooks through its website on Tuesday and said they will be in Apple's physical stores and other retail stores on Wednesday.
The company unveiled its redesigned laptops last year, touting their slim profile, fanless construction, Force Touch trackpad, and universal USB-C port.
The body of the MacBook is tapered like the body of the MacBook Air. But the new MacBook is thinner and lighter than the MacBook Air. The MacBook is not as powerful as the MacBook Air, however, and it carries a heftier price tag.