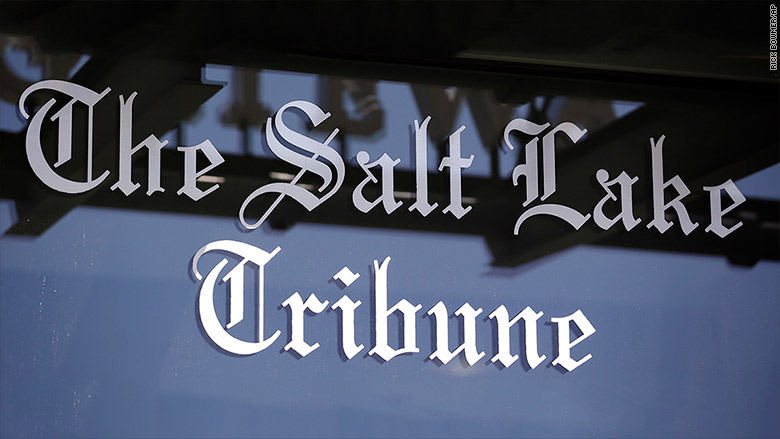 Utah's largest newspaper now belongs to former governor Jon Huntsman's brother.
Paul Huntsman, brother of the former Utah governor and Republican presidential candidate, announced Wednesday that he had acquired the Tribune from Digital First Media.
Huntsman's purchase continues a longstanding trend of rich power brokers buying up newspapers -- from Jeff Bezos' acquisition of The Washington Post in 2013 to John Henry's acquisition of The Boston Globe in 2014 and Sheldon Adelson's purchase of The Las Vegas Review-Journal in 2015.
Huntsman, who serves as CEO of Huntsman Family Investments, a private equity firm, said he bought the paper in order to ensure that it retained a local and independent voice.
"It is important that The Salt Lake Tribune continues in its indispensable role for our community and to be locally owned," Huntsman said. "We hope to ensure The Tribune's independent voice for future generations and are thrilled to own a business of this quality and stature."
Huntsman and Digital First did not disclose the financial terms of the deal.
The second largest newspaper company in the country, Digital First has been looking to offload some of its smaller titles while increasing its presence in major markets -- including Southern California, where it recently acquired the Orange County Register.
Steve Rossi, the CEO of Digital First Media, said the Tribune "will be in the hands of strong local management" under Paul Huntsman and the Huntsman family.
The Salt Lake Tribune daily print edition has an average paid distribution of 74,000.