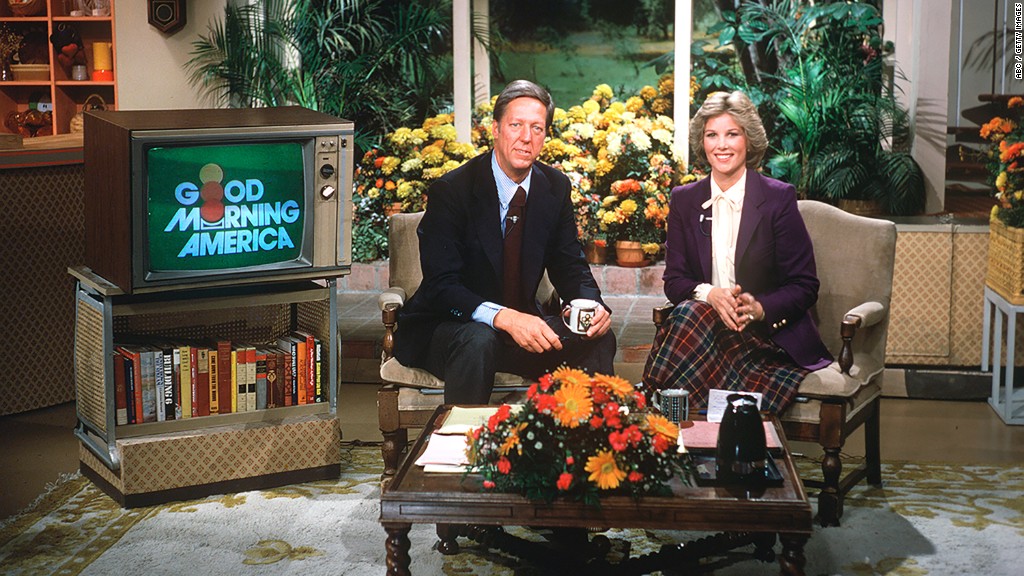 Is Kelly Ripa protesting Disney's treatment of her talk show?
UPDATES: Latest by Brian Stelter on the Ripa-Strahan story
It sure looks that way. Ripa was absent from Wednesday's "Live with Kelly and Michael," and she won't be back until next Tuesday at the earliest.
ABC said in a statement that fill-ins will continue to co-host with Michael Strahan on Thursday, Friday and next Monday.
The network said Ripa had a "previously-scheduled vacation" set for Friday and Monday. But it said nothing about why she will be absent on Thursday, fueling behind the scenes claims that she is furious with ABC management.
The controversy started on Tuesday, when ABC announced that Strahan is leaving "Live" after four years to join "Good Morning America" full-time.
Ripa and her longtime executive producer Michael Gelman found out just a few minutes before the move was announced by ABC, according to two sources who were involved.
Neither of them were happy about it, according to numerous reports. TMZ described her as "caught off guard," and "livid" at ABC's owner, Disney, for disrespecting her long-running show.
One of CNNMoney's sources confirmed: "She is beyond angry. Beyond."
Another source, who blamed ABC for mismanaging the situation, said, "It's a mess."
Actress Ana Gasteyer filled in for Ripa.
In response to questions, a spokeswoman for the show said Wednesday morning, "Kelly had the day off today."
But what about the rest of the week?
On Wednesday evening, the spokeswoman said, "On tomorrow's 'LIVE with Kelly and Michael,' Erin Andrews will guest co-host with Michael Strahan. Friday's show -- which already was scheduled to pre-tape on Thursday -- also will be co-hosted by Andrews. Kelly Ripa will be out on Friday and Monday for a previously-scheduled vacation. On Monday's show, Michael will be joined by 'Pretty Little Liars' star Shay Mitchell."
With Ripa staying silent for now, fans of the show have filled the void with speculation about the botched transition and support for her.
Ripa is beloved by the millions of women who regularly watch "Live" right after "GMA." Her 15 year anniversary on "Live" was celebrated earlier this year.
There are natural synergies between the shows -- which is why Strahan has already been appearing on "GMA" twice a week -- but there are competitive tendencies, too.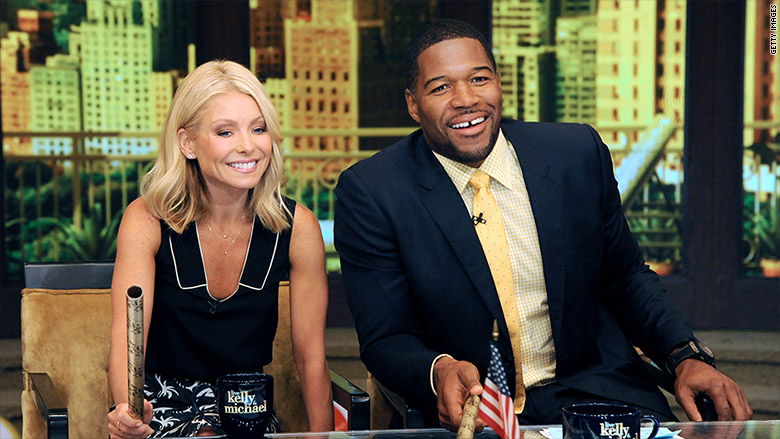 While the Strahan move is designed to shore up "GMA," which has shed some viewers this season, it could come at the expense of "Live," which now has to hold another public search for a co-host.
Strahan joined the show in 2012 after a lengthy period of on-air tryouts.
On Wednesday morning he started the show by talking -- with Gasteyer instead of Ripa -- about his departure. He didn't say much about Ripa. But he said, "I'm always available to guest co-host; I'm always going to be a part of this family."
Strahan also noted that he's not leaving anytime soon. His shift to "GMA" will take effect in September, which means there's a long period of potential drama between now and then.
At the end of the hour, Strahan went out of his way to thank Ripa, saying, "Kelly, I thank you, I love you."
Related: Michael Strahan joining "GMA" full-time
Strahan is in a delicate position. While Ripa and Gelman were in the dark, he and his representatives were negotiating a high-profile job change.
Ultimately it was ABC's decision to wait until Tuesday morning to tell Ripa and Gelman.
At "GMA," Strahan will be an addition to the cast, not replacing any of the other hosts. On Tuesday, a senior ABC source called Strahan's "GMA" role "the next step in the development of a rock star."
The source said his shift from "Live" to "GMA" "enables him to do all kinds of things he could not do before."
The move has also spurred new speculation about an old idea -- that ABC News could expand "GMA" to three hours, from 7 to 10 a.m., in much the same way that NBC has a third hour of the "Today" show.
A third hour of "GMA," with Strahan and other hosts, would step on Ripa's "Live," which airs at 9 a.m. in most markets.
An ABC News spokeswoman declined to comment.