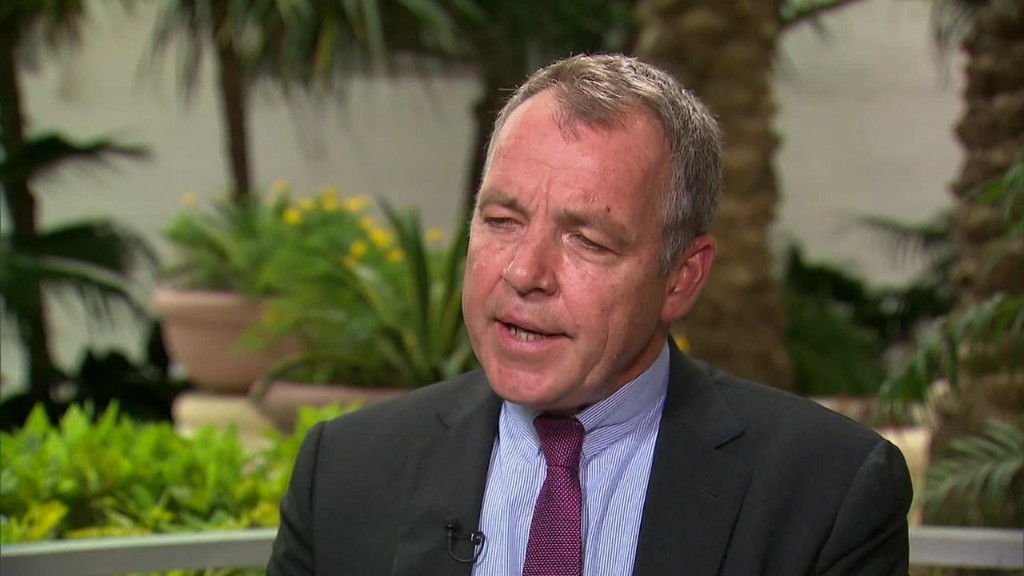 The CEO of Malaysia Airlines is stepping down in the midst of efforts to turn around the carrier that suffered the devastating loss of two passenger jets in 2014.
Christoph Mueller is resigning "due to a change in his personal circumstances," the airline's owner said Tuesday without providing further details. He took up the job in May 2015 on a three-year contract, but he will leave in September after less than half that time.
Mueller has been leading an ambitious restructuring of Malaysia's loss-making flag carrier that has included cutting unprofitable routes, slashing thousands of jobs and bringing in new managers.
Malaysia Airlines was already struggling with ballooning costs and stiff competition from rivals like AirAsia before disaster struck twice in 2014 with the mysterious disappearance of flight MH370 and the shooting down of flight MH17.
The airline was pulled from the stock market and taken private by Malaysia's sovereign wealth fund, Khazanah Nasional.
Related: Malaysia Airlines emerging from 'paralysis,' CEO says
Mueller, previously credited with turning around Irish carrier Aer Lingus, was hired to spearhead the recovery plan. As recently as February, he said Malaysia Airlines was on track to meet its goal of returning to profitability by 2018 but acknowledged that more reforms were needed.
"We have to change in some cases very, very radically the way we do our business, the way we work but also the way we work with each other," he said in a television interview.
His departure is "bad news" for the airline, said Greg Waldron, Asia managing editor for Flightglobal, an aviation industry website.
"The environment is not getting any less challenging," Waldron said. "And with him leaving, for whatever reason, it's going to be tough."
Related: Could a plane vanish again?
Khazanah and Malaysia Airlines both declined to give further details on why Mueller is stepping down. The airline said he wasn't available Wednesday to comment on the matter.
"While we would have wanted Mr. Mueller to continue as planned, we also respect and ultimately agree to his decision to leave," Khazanah said, adding that he will remain on the airline's board as a non-executive director.
It said it's aiming to pick a new CEO before Mueller exits in September.
The search for MH370, which vanished in March 2014, continues in the southern Indian Ocean. MH17 was shot down over war-torn eastern Ukraine in July 2014.