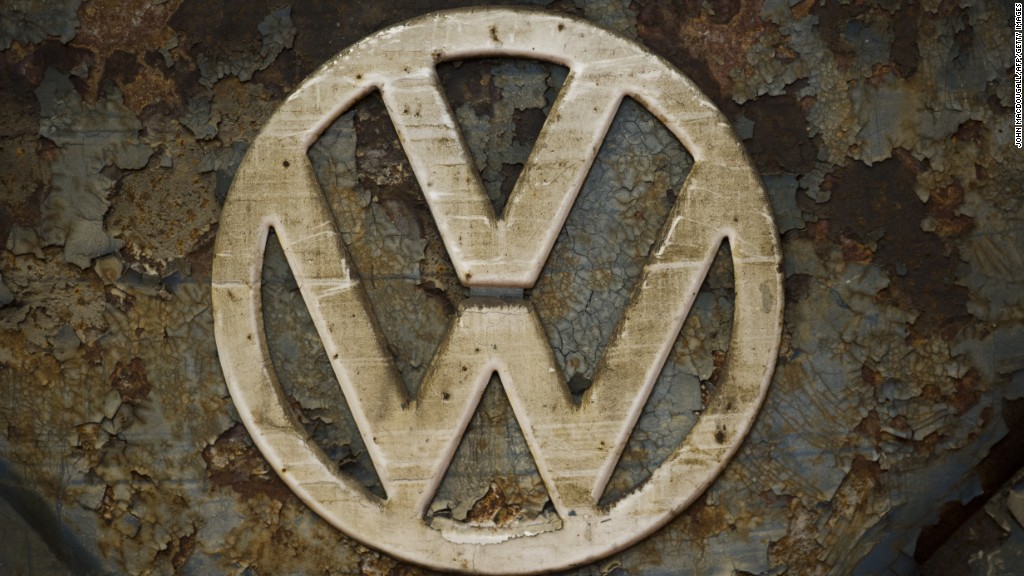 Japan's Mitsubishi Motors is the latest to join the rogues' gallery of automakers that have cheated on fuel tests.
Shares in the company tumbled 15% Wednesday after news emerged that it had illegally rigged fuel economy tests affecting hundreds of thousands of vehicles.
The company said the cheating it had discovered made the cars' fuel consumption rates appear better than they really were.
The rigged tests affected four minicar models sold only in Japan, Mitsubishi said. It supplies two of the models to its bigger counterpart Nissan (NSANF).
Mitsubishi is halting production and sales of the cars. It said it had sold 157,000 units of two of the models, and supplied 468,000 units of the other two models to Nissan.
"Taking into account the seriousness of these issues, we will also conduct an investigation into products manufactured for overseas markets," it said.
Related: Japan's automakers hit by earthquake
The company said the problems came to light after Nissan spotted inconsistencies in the some of cars' fuel consumption data while working on the development of a new generation of minicars.
Mitsubishi said it would "sincerely respond" to customers who bought the cars and would also discuss compensation with Nissan. The affected models are sold under the names eK Wagon, eK Space, Dayz and Dayz Roox.
Nissan gave a similar version of events in a statement, saying it was "working on solutions to support impacted owners."
The Mitsubishi announcement follows a huge scandal that rocked German auto giant Volkswagen (VLKAF) last year after it admitted rigging diesel engine emissions tests in America and Europe.
Volkswagen fitted millions of vehicles with software that could cheat nitrogen oxide emissions tests. The scandal resulted in massive recalls, lawsuits and the resignations of top executives, including CEO Martin Winterkorn.
Related: Toyota fends off scandal plagued VW in global sales race
But Mitsubishi's problems appear to have more in common with those faced in recent years by Korean carmakers Hyundai and Kia.
The two companies agreed to pay a combined $100 million fine in the U.S. in 2014 for overstating fuel economy estimates for many of their vehicles. They also had to refund customers for the difference in estimated fuel costs.
That same year, Ford said it would compensate owners of about 200,000 U.S. vehicles after discovering the cars' gas mileage was overstated.
Mitsubishi is far smaller than Japan's big three automakers, Toyota (TM), Honda (HMC) and Nissan (NSANF). But it nonetheless sells large numbers of vehicles all over the world, including in the U.S.
In the last nine months of 2015, it sold 787,000 vehicles worldwide, generating revenue of around 1.7 trillion yen ($15 billion).
-- Yoko Wakatsuki and Junko Ogura contributed to this report.