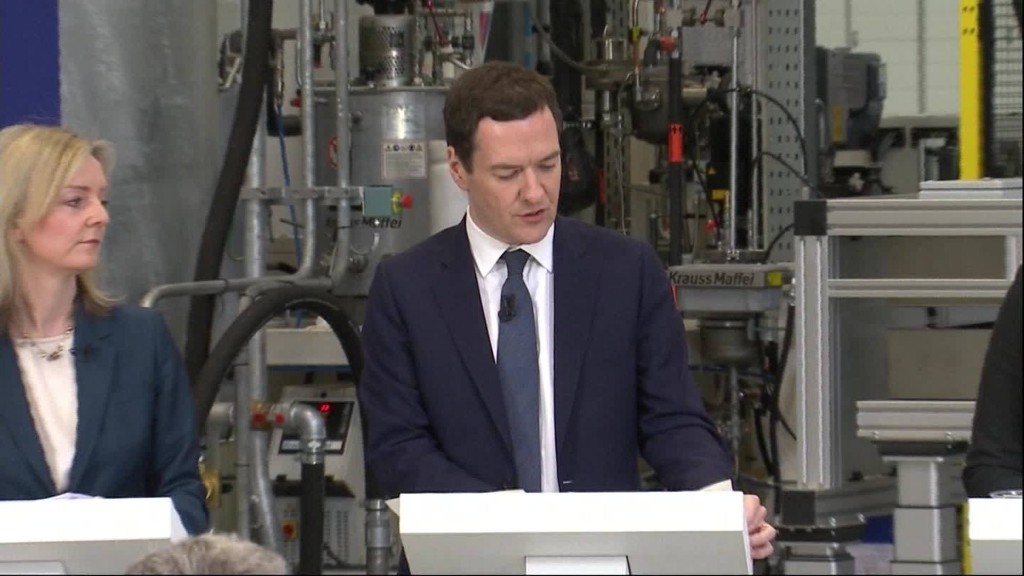 Eight former leaders of the U.S. Treasury have issued a warning to Britain: Don't even think about leaving the European Union.
A decision to quit the EU -- the Brexit scenario -- would result in an "extended period of uncertainty" for Britain that undermines its stability and economic prospects, they wrote in an open letter to The Times.
The former officials acknowledged that Britons must decide for themselves on June 23, but said Americans have a "critical interest in the outcome of the vote."
"A strong Britain, inside the European Union, remains the best hope in our view for securing Britain's future, creating a more prosperous Europe and protecting a healthy and resilient global economy," wrote the former U.S. officials.
Related: Brexit: A short guide to the next two months
George Schultz, Larry Summers, W. Michael Blumenthal, Robert Rubin, Paul O'Neill, John Snow, Hank Paulson and Timothy Geithner signed the letter. The group includes every former treasury chief since 1995, plus representatives from the Nixon and Carter administrations.
The intervention comes ahead of a visit by President Obama to the U.K. this week in which he is also expected to argue against Brexit.
Geithner, Paulson and co. underlined the risk to London's role as a global financial center: "EU membership allows banks based in London to sell their services across Europe without needing multiple regulatory approvals in each country. While Britain will remain an attractive center for finance even if Britain exits, it should not take for granted its global primacy when it is no longer the gateway to Europe."
Related: The good, the bad and the ugly Brexit scenarios
Campaigners for Brexit say Britain would be better off leaving the EU because it would no longer have to pay money into the bloc's budget, could abandon costly European regulations, limit immigration and negotiate its own free trade deals.
But the former U.S. officials cast doubt on those claims, warning that an exit would "likely disrupt and reduce trade flows" and curtail "the scale and efficiency benefits from economic cooperation and integration."
"Over time, Britain would no doubt be able to reestablish ties through new trade agreements," they said. "But as our own experience in the United States with trade negotiations shows, it is a difficult environment to negotiate and approve agreements and the risk of accidents is real."
Most independent forecasters and the International Monetary Fund argue that the U.K. will be worse off if voters choose to exit the EU.