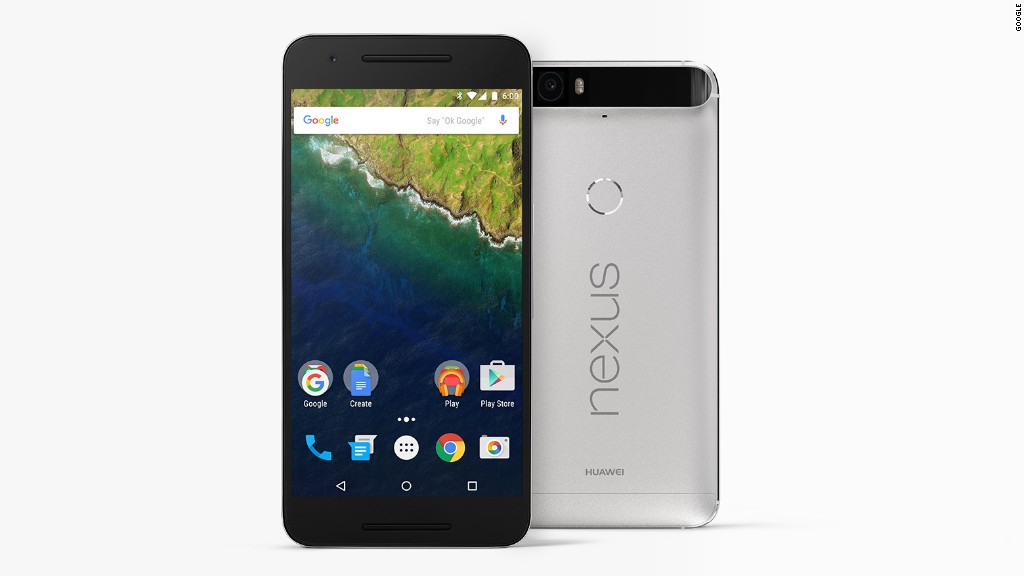 Google is facing a huge fine and major disruption to the way it does business after European officials filed new antitrust charges against the company.
The European Commission said Google was abusing its market position by imposing restrictions on Android device manufacturers and mobile network operators.
Google's (GOOGL) Android is the world's dominant mobile operating system. When licensing Android, Google requires smartphone makers to load 11 core Google apps onto the phone before a customer buys it. The apps need to be at least one swipe away from the home screen, and customers cannot delete those apps.
In that "take-it-or-leave-it" approach, Europe says Google has illegally abused its market dominance. Android is particularly popular in Europe, with about 80% of the market for smartphones and tablets, according to the Commission.
"Based on our investigation thus far, we believe that Google's behavior denies consumers a wider choice of mobile apps and services and stands in the way of innovation by other players, in breach of EU antitrust rules," said Margrethe Vestager, the head of competition policy at the European Commission.
The Commission said it believed Google had broken the law by:
1. Requiring manufacturers to pre-install Google Search and Google's Chrome browser and requiring them to set Google Search as the default search service.
2. Preventing manufacturers from selling smartphones running on competing operating systems based on the Android open source code.
3. Giving financial incentives to manufacturers and mobile network operators on condition that they exclusively pre-install Google Search on their devices.
In response, Google general counsel Kent Walker said the company would "demonstrate that Android is good for competition and good for consumers."
Preloading apps such as Google (GOOGL) search, YouTube, Gmail and Google Maps play a big part of driving traffic and advertising dollars to Google.
Google reveals little about its Android revenue, but the company has noted that mobile makes up a substantial part of its profit -- more than half, according to eMarketer.
The European Union could fine Google up to 10% of the company's annual global sales, translating into a $7 billion fine.
But this isn't the only antitrust case Google is facing in Europe. It is also fighting the European Commission on separate charges that it promotes its own results over rivals' blue links in search results. If Google loses that battle, it faces an additional $7 billion fine.
The European Union first began formally investigating the Android antitrust case in April 2015. Announcing the investigation back then, Vestager said that forcing smartphone makers to preload 11 Google apps onto their phones could force out competition.
Google has said that it has a robust and open app store, called Google Play, in which Android customers can download any number of applications that compete with Google's core apps.
But detractors have said that Google is playing unfairly, promoting its own apps over competitors' apps.
Wireless companies and smartphone makers dislike Google's core apps being loaded onto phones from the get-go. Carriers and phone manufacturers continue to load up customers' smartphones with their own apps for email, navigation and on-demand video, many of which require a subscription. But those apps have fallen out of vogue in favor of free apps delivered direct to customers' phones from Google.
Related: Europe plans to force big firms to come clean on taxes
The European Union's case against Google is similar to its landmark antitrust case brought against Microsoft (MSFT) a decade ago. In that case, Microsoft was found to have abused its dominant position in the desktop operating system market by forcing Windows PC makers to preload Internet Explorer onto their computers.
As a result of the lawsuit, Microsoft had to present European customers with a selection of competitors' Internet browsers to choose from.
But as a reminder of how quickly things change in the industry, Internet Explorer is no longer the dominant Web browser. In fact, Microsoft no longer promotes it in Windows 10.