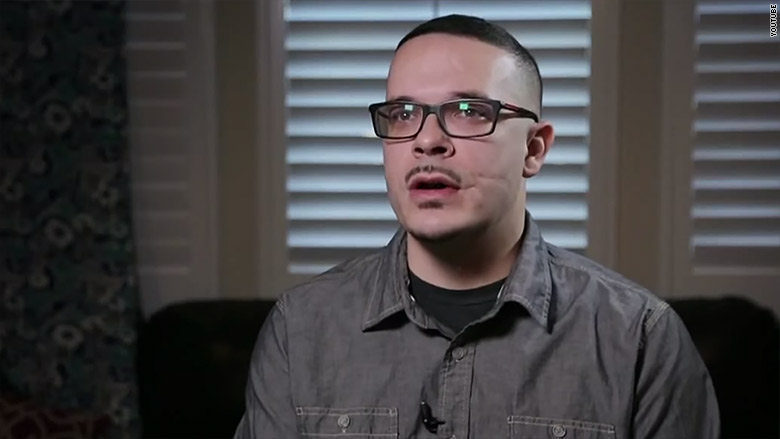 The New York Daily News editor who was fired earlier this week over a plagiarism fiasco is sharing his side of the story.
In a post published Thursday on Medium, Jotham Sederstrom explained why he removed attribution from columns written by the activist Shaun King.
According to Sederstrom, those edits -- which Daily News editor-in-chief Jim Rich called "egregious and inexplicable" -- were the result of a faulty publishing system and fatigue.
"In all honesty, the controversy -- a f*** up on my part, to put it bluntly -- comes down to two unintentional, albeit inexcusable, instances of sloppy editing on my part and a formatting glitch that until Tuesday I had no idea was systematically stripping out large blocks of indented quotations each time I moved Shaun's copy from an email to The News' own Content Management System, or 'CMS' as it's called in media parlance," Sederstrom wrote.
"In those two cases where no citation or hyperlink appeared in the column, I believe I likely cut attribution from the top of Shaun's quoted text with the intention of pasting them back inside the block -- only to get distracted with another of the many responsibilities I juggled as an editor," he added.
Related: Daily News fires editor after Shaun King accused of plagiarism
Sederstrom indicated that he was overworked at the Daily News, describing a typical day that included editing King's columns and "roughly 20 other news stories from five reporters."
"This is not an excuse, but here I take issue with Jim Rich's assertion that these mistakes were 'inexplicable.' They can happen easily if you're not paying extreme attention to detail at every moment," Sederstrom wrote. "Many of us in the news industry are increasingly under pressure to deliver an ever higher volume of stories with ever fewer resources and let's just say, that doesn't help."
Related: ESPN fires analyst Curt Schilling over anti-transgender post
Sederstrom's firing on Tuesday was the culmination of a wild, three-hour sequence that began with plagiarism accusations lobbed at King. In a column published earlier that day, King appeared to lift two full paragraphs from an article that had been published by the Daily Beast.
Reporters and editors at the Daily Beast responded furiously, directing their anger at King with a series of tweets. Soon, journalists on Twitter pointed out other instances of ostensible plagiarism in King's work, including a column last week that contained paragraphs copied verbatim from a story on FiveThirtyEight.
King vehemently denied the accusations, and produced screenshots showing earlier drafts of those columns with attribution to both the Daily Beast and FiveThirtyEight.
Rich backed King's account. On Tuesday evening, without identifying Sederstrom, Rich said that "the editor in question has been fired."
In his post on Thursday, Sederstrom took "100% of the blame" for the errors, and apologized to the writers at the Daily Beast and FiveThirtyEight.
"I absolutely did not mean to do that, and fundamentally believe that proper citation is crucial to upholding basic journalistic standards and ensuring transparency about the reporting process with readers," he wrote. "I am sorry."