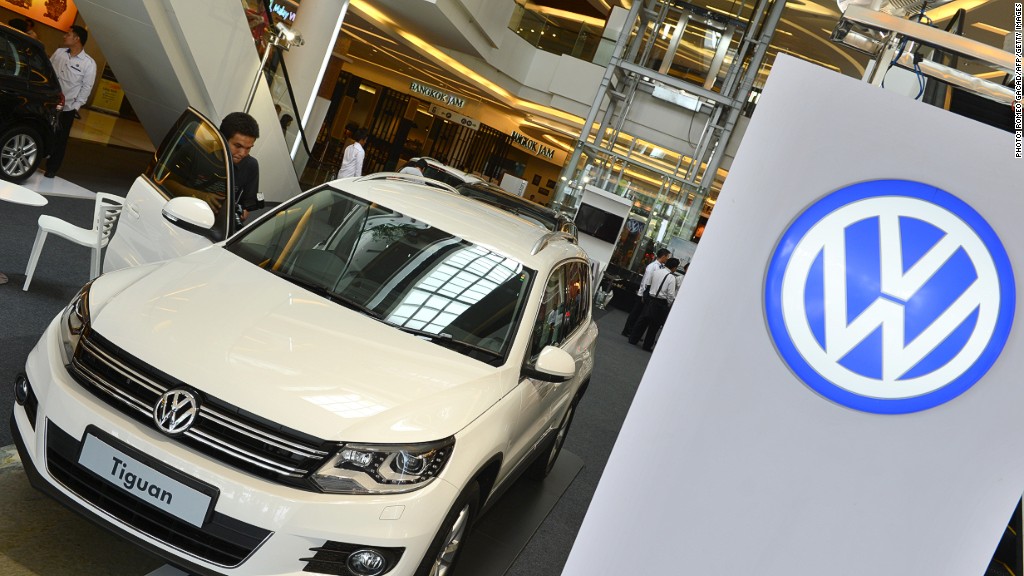 Daimler says it's investigating "possible indications of irregularities" in its process for certifying exhaust emissions in the U.S.
The German automaker, whose brands include Mercedes-Benz, said it's carrying out the internal review at the request of the U.S. Department of Justice and is "cooperating fully with the authorities."
The announcement follows the huge scandal that engulfed Volkswagen (VLKAF) last year after it admitted rigging diesel engine emissions tests in America and Europe. The VW affair has put emissions testing across the auto industry under greater scrutiny.
Daimler (DDAIF) didn't provide further details on the possible signs of irregularities that it says it's looking into.
Related: U.S. owners can choose fix or buyback in VW settlement
"The company's experience with the U.S. authorities has clearly shown that a conservative communication supports the constructive dialogue with the authorities," it said in a statement.
Daimler shares were trading down around 4.5% in Frankfurt on Friday morning. The company also reported a 32% drop in net profit for the first quarter of this year.
The company's announcement of the internal investigation comes after some U.S. owners of Mercedes diesel vehicles filed a class action lawsuit accusing Mercedes-Benz USA of cheating on emissions tests. The latest complaint, filed earlier this month in New Jersey, alleges that the cars emit far more pollution on the road than in laboratory testing.
Daimler said in its statement that "the class actions are considered to be without merit and Daimler will defend itself against them with all available legal means."
On Thursday, Volkswagen said it had reached a deal to repurchase or fix nearly 500,000 diesel cars in the U.S. that cheat on emission tests.