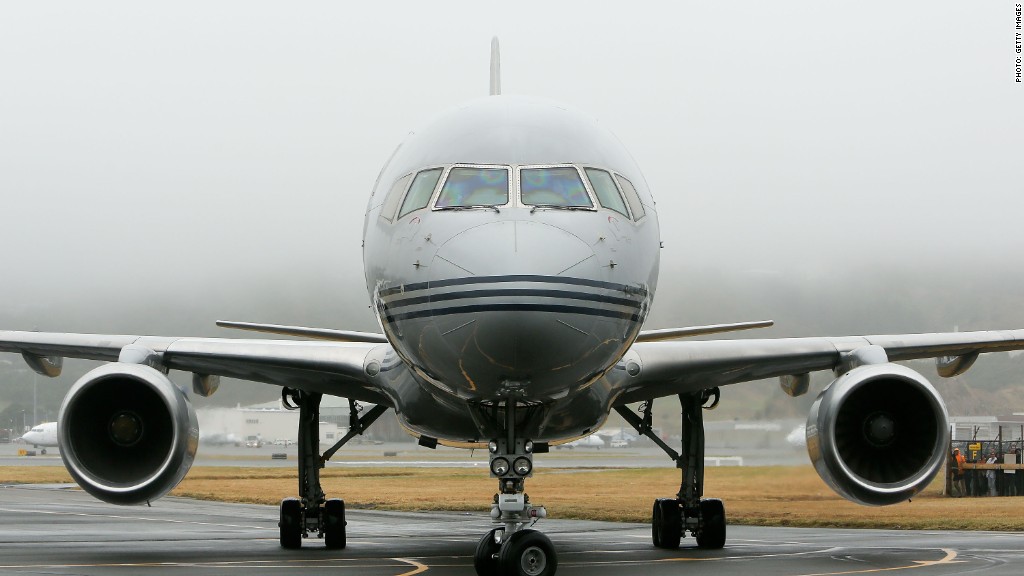 Airline fares are down and likely to stay that way for a while, American Airlines told investors Friday.
That's good news for passengers but bad news for airline stocks, which were lower across most of the U.S. industry.
American (AAL), the nation's largest airline, actually reported better than expected earnings, and announced a share repurchase program which initially lifted shares in pre-market trading. But once executives started sharing their outlook on fares, the stock started to tumble, down 5% at midday.
The airline said that the average fare it collects from passengers fell 7% in the first quarter, and is likely to be 6 to 8% below year ago figures during the second quarter.
Related: United plunges more than 10% on bumpy outlook
"We expect the revenue environment to remain challenging in 2016," said American president Scott Kirby. He said the industry's hope that fares across would show year-over-year gains in 2016 has "unfortunately been pushed into next year."
American attributed low fares to a variety of issues, including new capacity by low-cost carriers, and weaker business travel in the first quarter. Executives said this was partly due to the weak stock market, which they said causes businesses to cut back their travel and entertainment budgets.
All four of the major airlines -- American, United (UAL), Delta (DAL) and Southwest (LUV) -- have now reported lower fare measures this year. But they all still posted strong earnings -- and in some cases even record profits -- thanks to the very low fuel costs in the quarter.
Related: Delta avoids turbulence despite oil price spike
"We're not pleased where we are now," CEO Doug Parker said about fares. "None of us projected these kinds of revenue declines. But if we had projected this, we wouldn't have projected that we'd be making $1.2 billion [this quarter.]"
Parker said he believes that investors are too focused on revenue and fare measures and aren't paying enough attention to the improved profitability across the industry.
"We're purchasing our shares because we are bullish on the stock," he said about the new $2 billion share repurchase program. "The market does not seem to fully appreciate the transformation that has taken place in this industry."