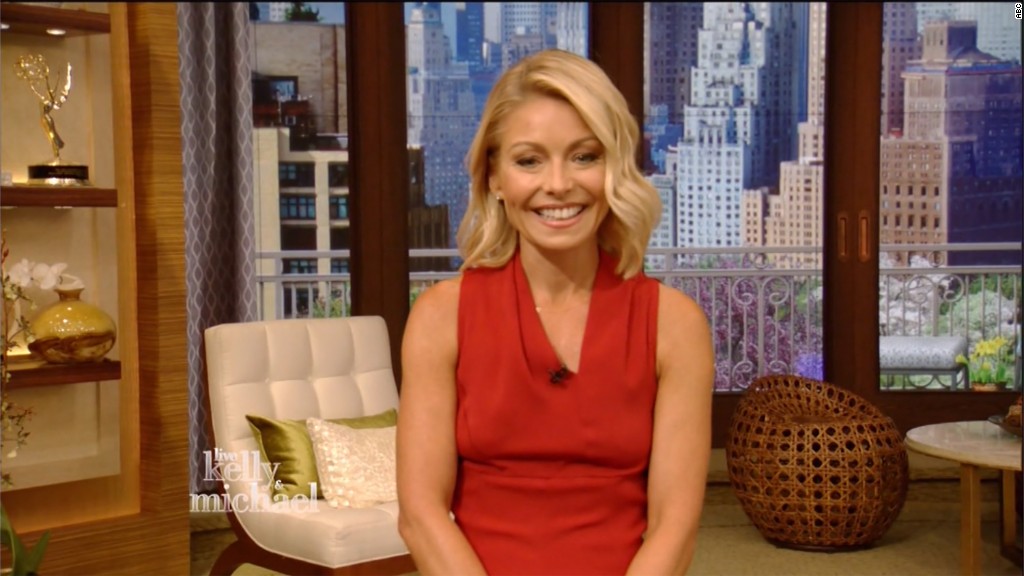 Top executives at Disney and ABC have personally apologized to Kelly Ripa for last week's bungled announcement about the departure of her co-host Michael Strahan.
UPDATED: Kelly Ripa returns to TV
The bosses apologized to Strahan too. The apology also extended to the Hollywood agents who represent the co-hosts.
Now Ripa is preparing to return to her talk show, "Live with Kelly and Michael," and move past last week's controversy, according to several people close to the program.
The executives "expressed regret for the way Kelly was told the news," one of the sources said.
The personal apology was conveyed by Ben Sherwood, the president of the Disney-ABC Television Group, and his leadership team, including ABC stations president Rebecca Campbell and ABC News president James Goldston.
The communication helped get Ripa back to her talk show table -- since faulty communication was the original problem.
Related: Kelly Ripa will be back on Tuesday. What will she say?
In September, Strahan is moving from "Live," which is overseen by Campbell, to "GMA," which is overseen by Goldston.
The executives had been working on making the move for weeks. Strahan was content with "Live" and his part-time role on "GMA," and had to be persuaded to shift over to "GMA" full-time, one of the sources said.
Sherwood and his deputies deliberated about when and how to tell Ripa, believing that she would be disappointed by the news no matter when she was told.
She ended up being informed about it by Strahan after the show last Tuesday, barely half an hour before the news leaked out.
She was incensed, primarily because she felt disrespected by the bosses. That was not the intent, one of the sources said, but the executive team has acknowledged that they "misfired."
"We had a plan which obviously did not go as planned," one of the sources said.
Ripa skipped work for the rest of the week, sending the producers scrambling to find fill-in hosts. She was previously scheduled to be off on Monday.
She will return on Tuesday morning -- and fans are eager to hear what she says about the controversy. So the pressure is on.
Campbell used to run WABC, the ABC station in New York City where "Live" is produced. She is now based in California, but she flew to New York to manage Ripa's return on Tuesday. Dave Davis, who now runs WABC, is the other executive in the mix. All of them would like to put the controversy in the past.
Ripa wants the same thing, one of the sources said. She is said to be appreciative of the strong support she has received, particularly from other women.
Related: While Kelly Ripa skips work, Michael Strahan stays mum
The Hollywood Reporter editor Janice Min said she thought Ripa's friendly Friday night email to her staff -- "We are a family and I look forward to seeing you all on Tuesday morning" -- foreshadowed an anticlimactic return on Tuesday.
"She doesn't want a problem," Min said on Sunday's "Reliable Sources" on CNN. "I think Kelly Ripa has one of the best gigs on television. She gets $20 million a year to go on and talk about headlines and have fun."
Ripa and Strahan will continue to co-host together through the summer. Gossip columns have been filled with items about alleged tension between the two of them, so the hosts may try to disprove that.
At the same time, conversations are already underway about potential fill-in hosts who could try out for Strahan's job. ABC said last week that it would hold on-air tryouts in the fall.
The other big question mark involves Ripa herself. Does last week's dust-up with ABC make her more likely to leave "Live" when her contract is up, either later this year or sometime next year?
The exact end date is unknown. But "this has teed up a whole bunch of different possible outcomes," Min said.