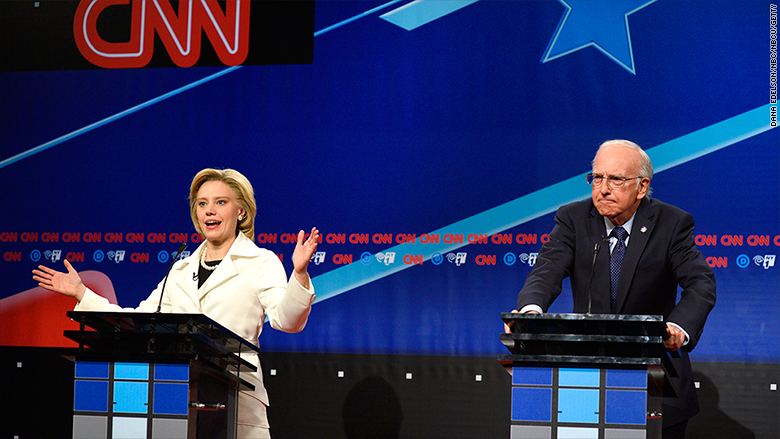 Live from New York, it's fewer commercials.
NBC said Monday that "Saturday Night Live" will cut its ads down by 30% next season. That means it will eliminate two commercial breaks from the show.
The network also announced that "SNL" will add more original sponsored content from advertisers that partner with the show.
NBCUniversal said that the move aims to improve the viewer experience for the long-time variety sketch show.
"As the decades have gone by, commercial time has grown," creator Lorne Michaels said in a statement. "This will give time back to the show and make it easier to watch the show live."
The move by NBC, first reported by AdAge, is another example of broadcasters finding new ways to include ads in an age when many viewers skip over them.
For example, Fox's breakout hit drama "Empire" announced in August that it would be officially sponsored by Pepsi and the Lincoln Motor Company. That deal included product placements and in-show integrations.
Related: Fox adds Pepsi to its 'Empire' as official sponsor
In February, NBC broadcasts like "The Voice" and "Late Night with Seth Meyers" used content sponsored by American Express rather than traditional ads.
"Saturday Night Live" makes the sponsorship change as it heads into its 42nd season on NBC. It also changes things up as the 2016 election kicks into high gear.
The series, which is known for its political satire, has made fun of the wild 2016 election using cast member Kate McKinnon as Hillary Clinton, Darrell Hammond as Donald Trump, as well as Larry David doing a spot-on Bernie Sanders.
"Since 1975, 'SNL' has shaped and driven conversation. We are excited to try something new and unique that will shape and drive advertiser content too," Linda Yaccarino, chairman of advertising sales at NBCUniversal. "By partnering together, advertisers can capture an audience that only 'SNL' can deliver."