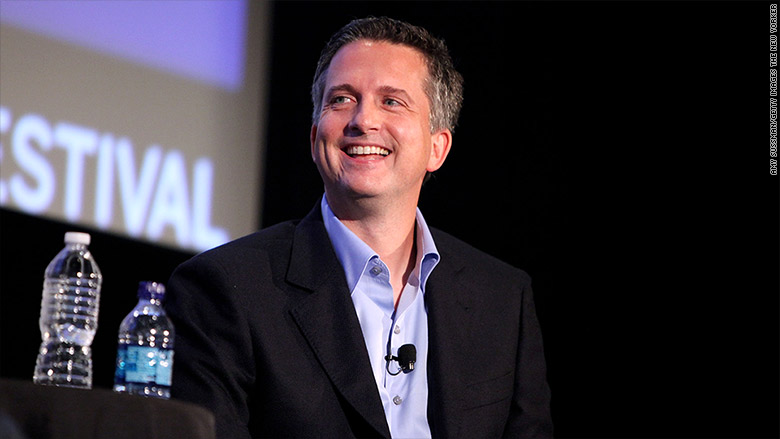 Get ready for the return of Bill Simmons to the airwaves.
The outspoken ex-ESPN commentator is returning to TV next month with his new HBO show "Any Given Wednesday," the network announced on Tuesday.
The weekly talk show will debut on June 22 and will have a 20 episode season.
The series will have Simmons talk sports, popular culture, and tech as well as have guests and segments that will have Simmons in the field, the network said.
It will also include Simmons' commentary on current events.
"Any Given Wednesday" is a part of a "multi-year, multi-platform" deal that Simmons signed with HBO in July.
Related: Bill Simmons signs with HBO
"I'm excited about the show, I'm excited about the title and I'm really, really excited to drop my first F-bomb on TV," Simmons said in a statement. "We are going to figure out nudity down the road, as long as it's tasteful."
HBO, like CNN, is owned by Time Warner (TWX).
Simmons is doing more than "Any Given Wednesday."
He has developed a post-show for the HBO hit "Game of Thrones," called "After the Thrones," which debuted after the season six premiere of the show on Sunday night.
Earlier this year, Simmons announced the name of his new website, "The Ringer." The site is the exclusive home to all of Simmons' writing. The Ringer will go live sometime this spring or summer.
Related: Bill Simmons unveils new site's name: The Ringer
Simmons made a name for himself at ESPN as one of the best known personalities on the network both on TV and online. He also helped found ESPN's website, "Grantland."
After Simmons and ESPN had a falling out last year, the network shuttered "Grantland" in October.