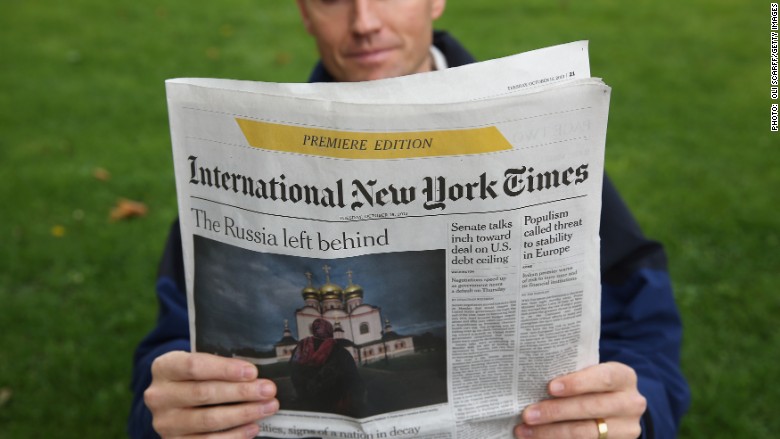 The New York Times is shutting down some of its Paris operations, cutting up to 70 jobs.
New York Times Company (NYT) said Tuesday it will close its editing and pre-press print production operations in the French capital. It said the closure is part of an effort to redesign the international print newspaper and simplify the production process.
The company said the operations will shift from Paris to New York and Hong Kong. Some of the 70 jobs affected will be eliminated, while others will be relocated, the company said.
A NYT report, based on an internal memo sent to the paper's staff, said the changes will not affect the bureau's news operations, and that the paper will continue to be printed in France.
The announcement comes just days after the paper announced an ambitious $50 million plan for international digital expansion.
The entire New York Times is undergoing a reorganization that is meant to make it a digital-first operation. That will require the newsroom to be reshaped. Some jobs will no longer be needed, while other departments will bulk up.
Related: New York Times 'transformation' to rely on digital subscriptions
The paper's Paris bureau was established in 1887 as The International Herald Tribune, the New York Herald's European edition. The newspaper became part of The New York Times Company in 2003. In 2013, The International Herald Tribune was rebranded as The International New York Times.
Over the decades, The International Herald Tribune became part of the Parisian expat culture -- it was even featured in Breathless, the 1960 French movie starring Jean-Paul Belmondo and Jean Seberg.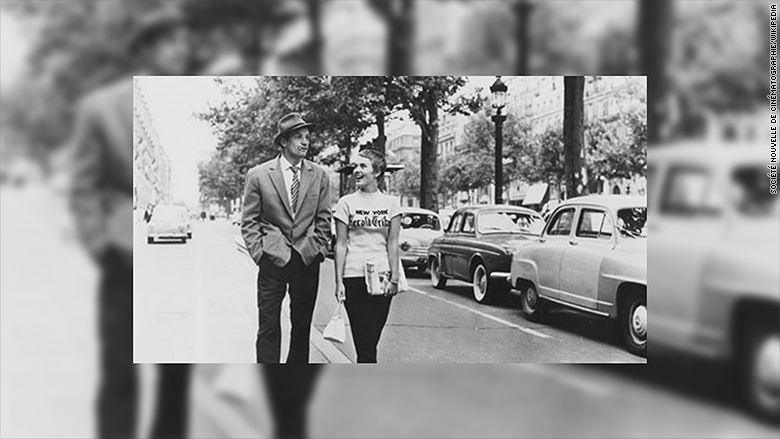 The International New York Times has a global circulation of around 220,000.