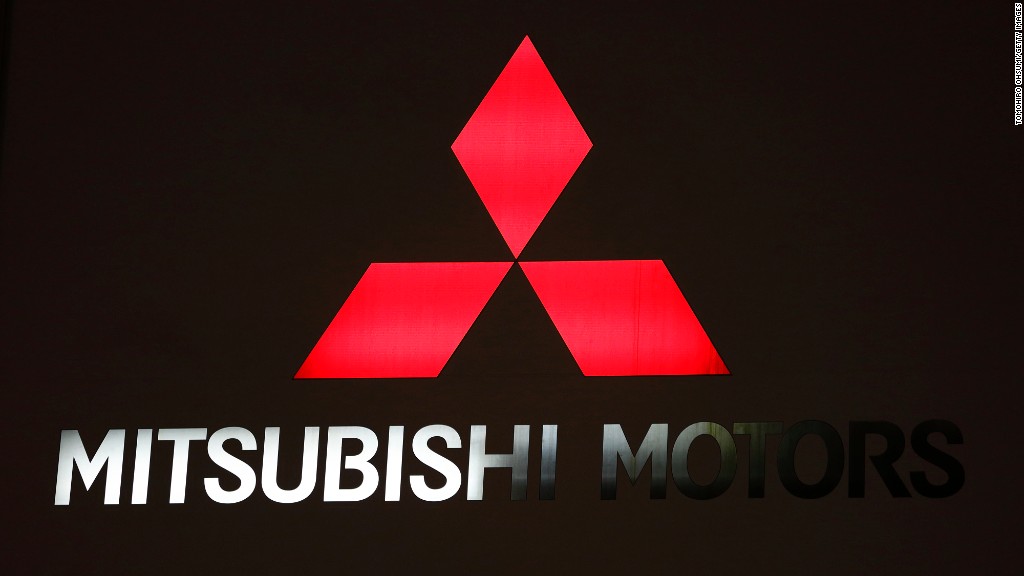 The situation at Mitsubishi Motors just went from bad to much, much worse.
The Japanese automaker admitted Tuesday that it had falsified fuel efficiency tests for the past quarter century, the latest revelation in a scandal that has rocked the company.
Investors responded by pushing Mitsubishi shares down by 10%. The fuel test scandal has now erased half of the company's market value, and its shares are sitting at a record low.
The automaker said last week that it had used improper fuel economy tests on hundreds of thousands of vehicles, including some sold to Nissan (NSANF).
But the duration of improper testing disclosed by the company Tuesday was much broader than previously known.
Cars with inflated fuel efficiency ratings were sold only in Japan. Mitsubishi said it would ask lawyers from outside the company to investigate the tests.
Related: Toyota fends off scandal-plagued VW in global sales race
Japanese authorities raided Mitsubishi's offices last week.
The automaker won't include an earnings forecast when it announces results on Wednesday because of uncertainty over the scandal's impact, according to a senior company source.
The snafu follows a huge scandal that rocked Volkswagen (VLKAF) last year after it admitted rigging diesel engine emissions tests in America and Europe.
Related: Emission cheating costs VW $18 billion
Other automakers have been penalized in recent years for putting a rosy spin on fuel economy figures.
Korean carmakers Hyundai (HYMTF) and Kia agreed to pay a combined $100 million fine in the U.S. in 2014 for overstating fuel economy estimates for many of their vehicles. They also had to refund customers for the difference in estimated fuel costs.
That same year, Ford (F) said it would compensate owners of about 200,000 U.S. vehicles after discovering the cars' gas mileage was overstated.
-- Yoko Wakatsuki and Will Ripley contributed reporting.