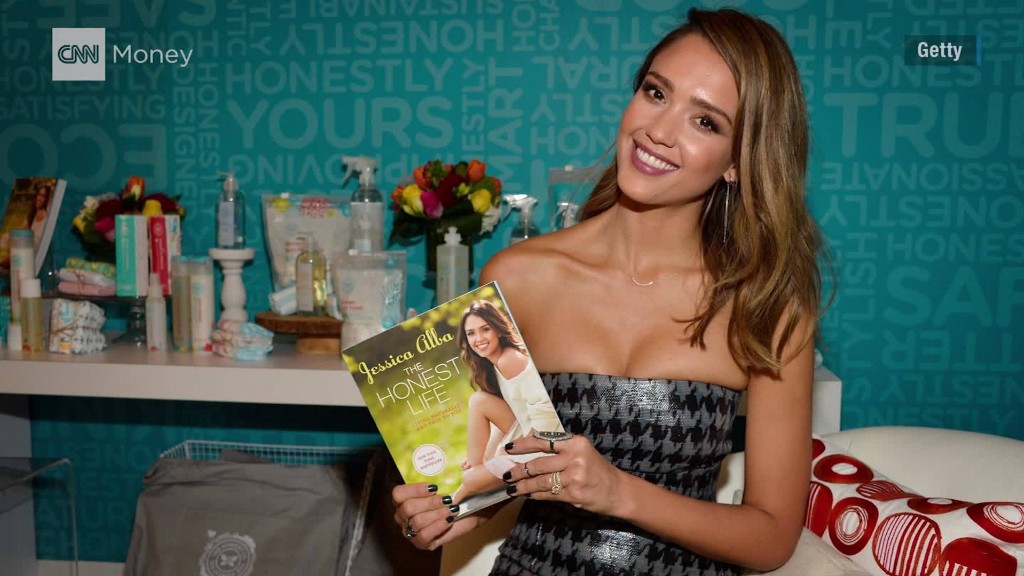 Jessica Alba's Honest Company is being accused of false labeling -- again. This time over its baby formula.
The Organic Consumers Association (OCA) has filed a lawsuit in California claiming the company falsely labels its Premium Infant Formula as "organic."
The lawsuit alleges the product contains 11 synthetic ingredients that are not allowed by federal law in organic products, including sodium selenite and taurine.
The OCA also claims that some of the ingredients haves not been "assessed as safe for human foods -- much less for infant formulas."
Related: Beyonce sues 'Feyonce' over play on name
On its website, The Honest Co. says the infant formula is "meticulously blended using non-GMO (genetically engineered), naturally-derived, organic and other high-quality ingredients, sourced from trusted organic farms to help ensure pure, safe, and quality goodness."
The company told CNNMoney on Wednesday that its formula is cleared by the Food and Drug Administration and meets all safety and nutritional standards.
"It is also certified USDA Organic by an independent third party, in strict accordance with the National Organic Program. We are confident this lawsuit will be dismissed," a spokesperson said via email.
The OCA is seeking a jury trial.
"No one is more concerned about food labels and ingredients than new mothers responsible for feeding infants whose immune systems and brain development are so underdeveloped and vulnerable," said OCA International Director Ronnie Cummins in a statement Tuesday.
Last year, The Honest Company was sued for alleged false labeling over the use of "natural" on some products.
And a recent Wall Street Journal investigation claimed that its laundry detergent contained an ingredient the company had vowed not to use.
Related: Honest Company now offering 16 weeks paid leave for new parents
The company's "Honestly Free Guarantee" promises that its "products are made without health-compromising chemicals or compounds."
The OCA also filed a lawsuit against Hain Celestial claiming that some of its Earth's Best baby formulas are also falsely labeled as organic, but contain non-organic and non-agricultural ingredients.
--CNNMoney's Cristina Alesci contributed to this report